Did you know containers aren't the only mounting option for Fabric Shelters?
There are many mounting options for Fabric Shelters, including Concrete Block Wall, Post and Ground Mounted. Along with these options, we offer Large Span and Towable Shelters.
Container Mounted
The most popular and most commonly known type of Fabric Shelter Dome is the Container Mounted Shelter. These shelter domes are extremely strong and have been engineered to withstand winds of over 300km/h. Container Shelters are designed to use minimal foundations, particularly if you are using ballast as the hold-down method, which then in most cases no foundations are needed.
If you are needing more storage space, the containers are an ideal solution.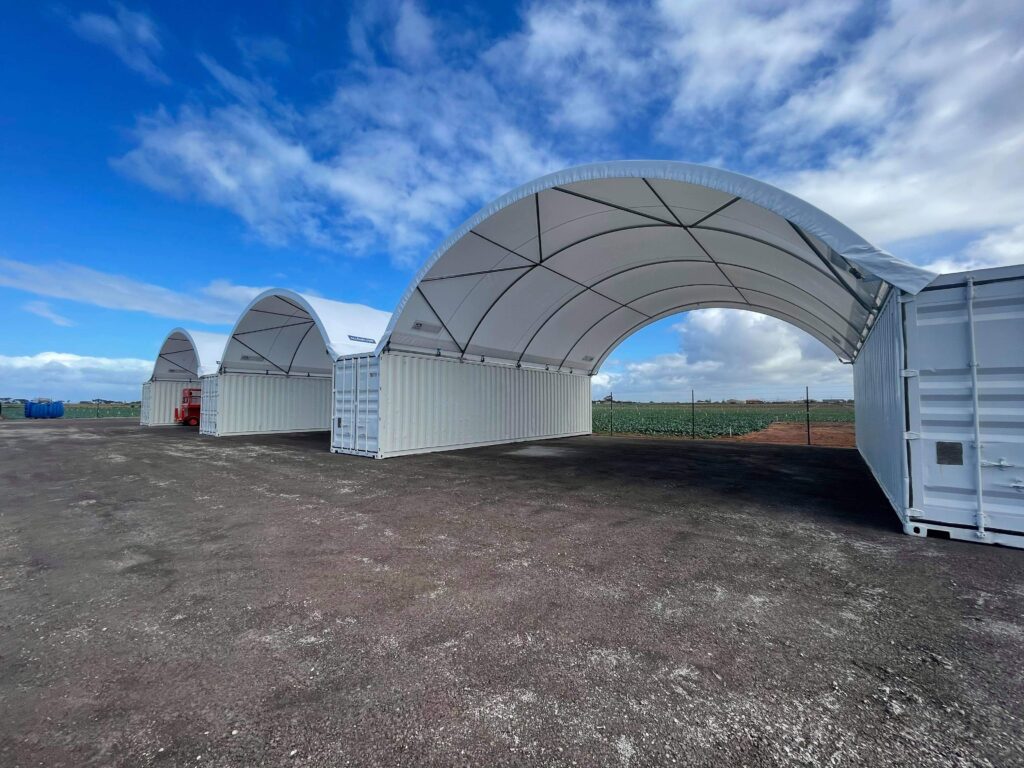 Post Mounted
Do you have limited room where your shelter will be located?
Do you need the maximum usable space under your shelter?
Post Mounted Fabric Dome Shelters provide you with a large open work and storage area allowing the full area of the shelter to be utilised. With open sides, these shelters enable light to beam in whilst protecting you or your assets from the harsh weather conditions.
The posts' heights can be adjusted to match standard or high-cube container heights, enabling you to mount the shelter to containers on one side and posts on the other.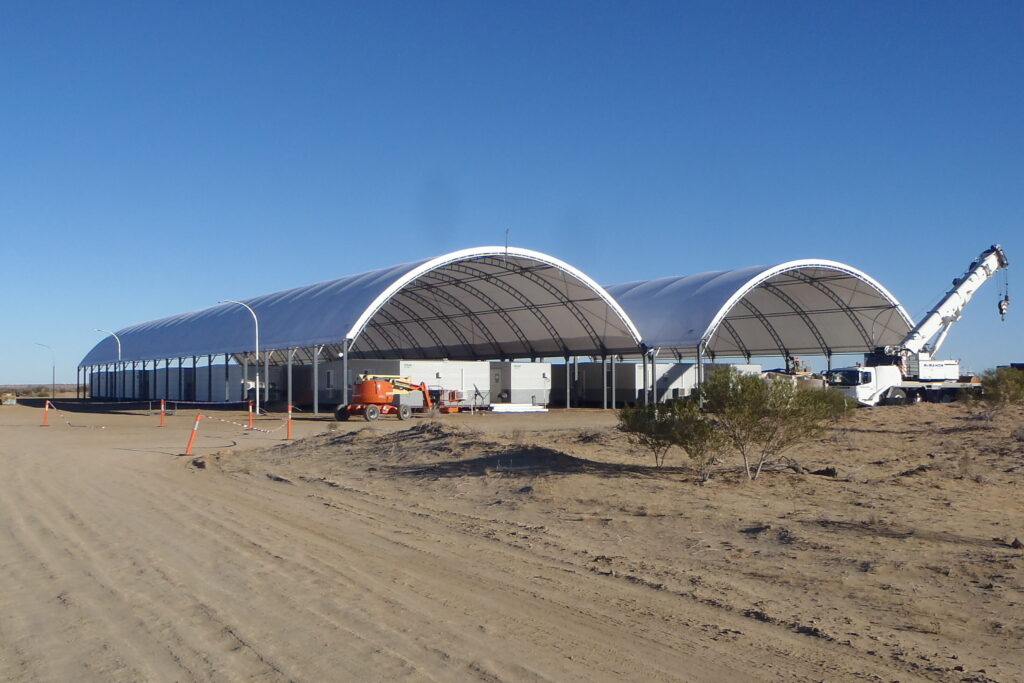 Concrete Block Wall
Are you in the Waste Management Industry or need to keep bulk materials dry?
Concrete Block Wall Fabric Shelters are bolted directly to the top of engineered concrete block walls. These shelters are the perfect option if you have build materials (for example dirt, concrete, rocks) that you need to keep dry. Not only do the concrete block walls allow you to separate your bulk materials but they also prevent contamination. The concrete block wall mounting option has a versatile rand of widths and heights which provide open work areas that are customisable and easy to install.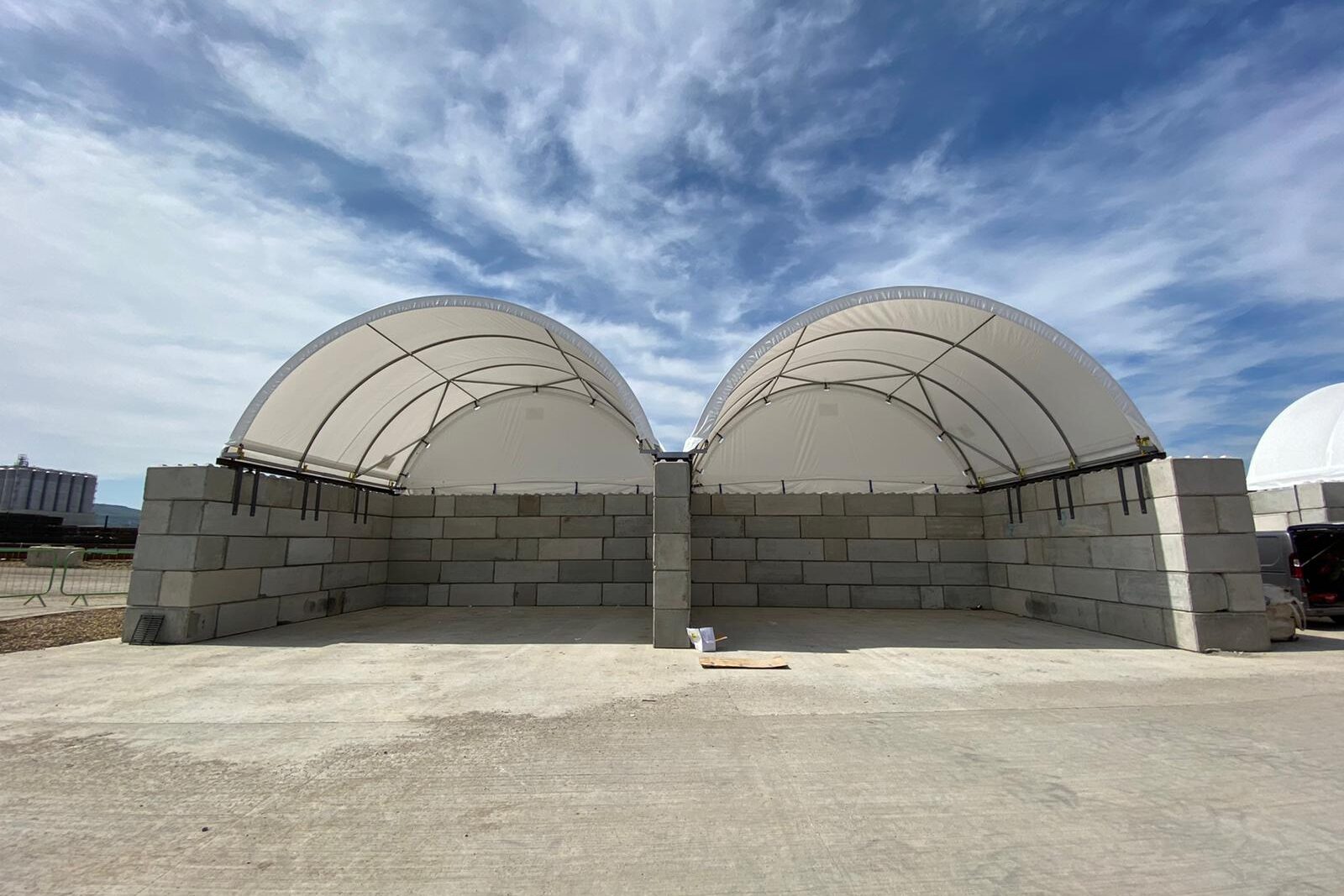 Ground Mounted
Ground Mounted Fabric Shelter Domes are attached directly to the ground using earth anchors, meaning concrete foundations and large excavations aren't needed in most situations. These shelters are suitable for uneven ground, minimising the need for excavation and earthwork.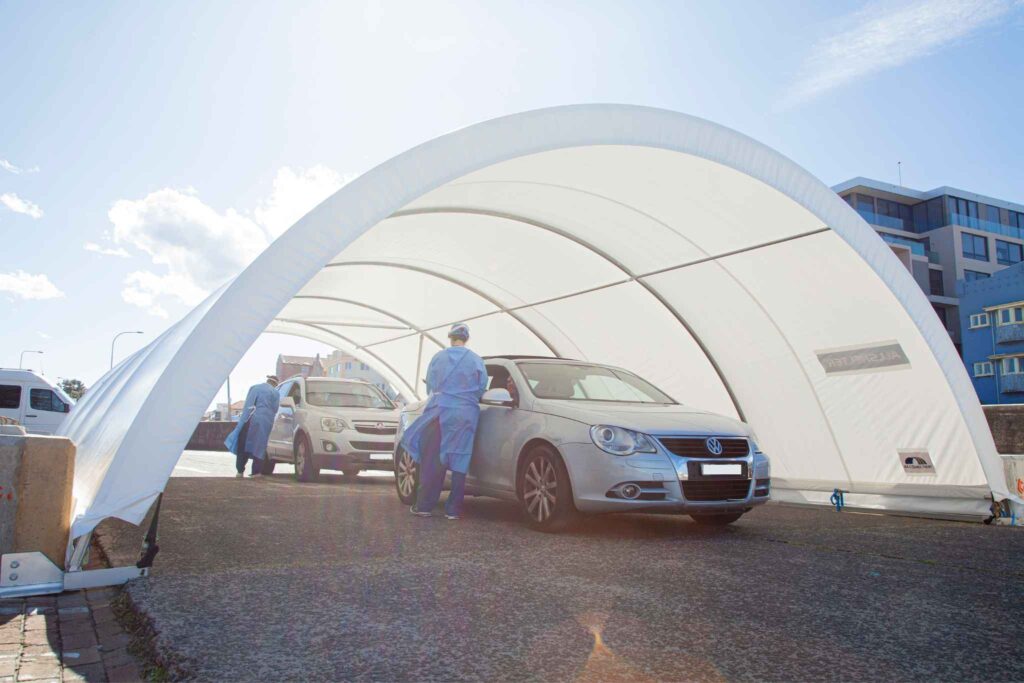 Towable Shelters
The Towable Fabric Shelters sit on a heavy-duty 15″ wheelbase which can be moved using any medium-sized vehicle. This allows the shelter to be easily moved forwards and backwards with a flexible swivel enabling it to turn sharply in tight turning areas. Towable Shelters are an ideal solution when your assets are either too big to move for maintenance or when they need protection after they have been moved to a new area.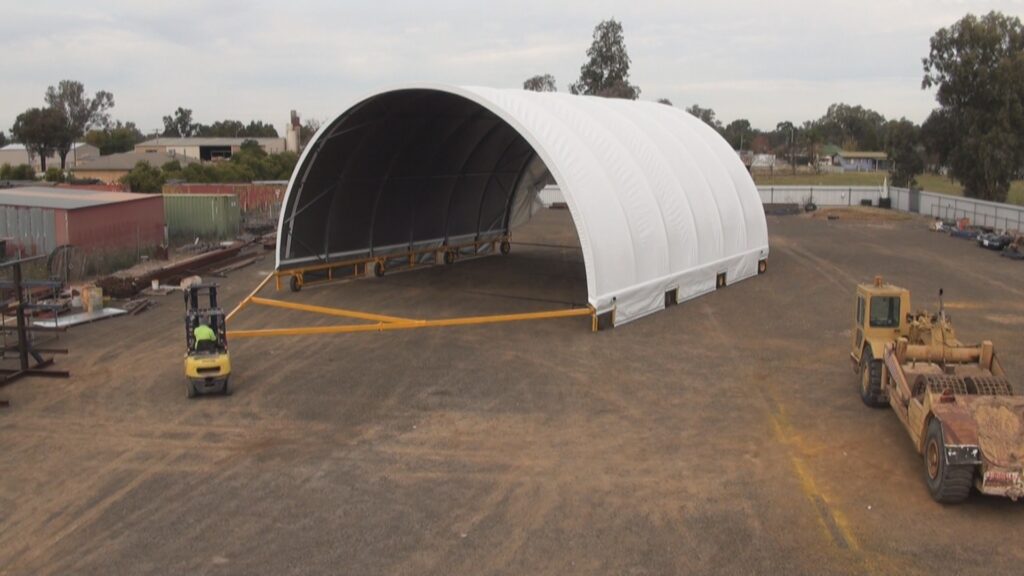 Large Span
Similar to the Ground Mounted Fabric Shelters, the Large Span (or Free Span) Shelter mounts to secure footings on the ground such as concrete slabs. These shelters offer a huge open space and can come in a Gable or Curved profile.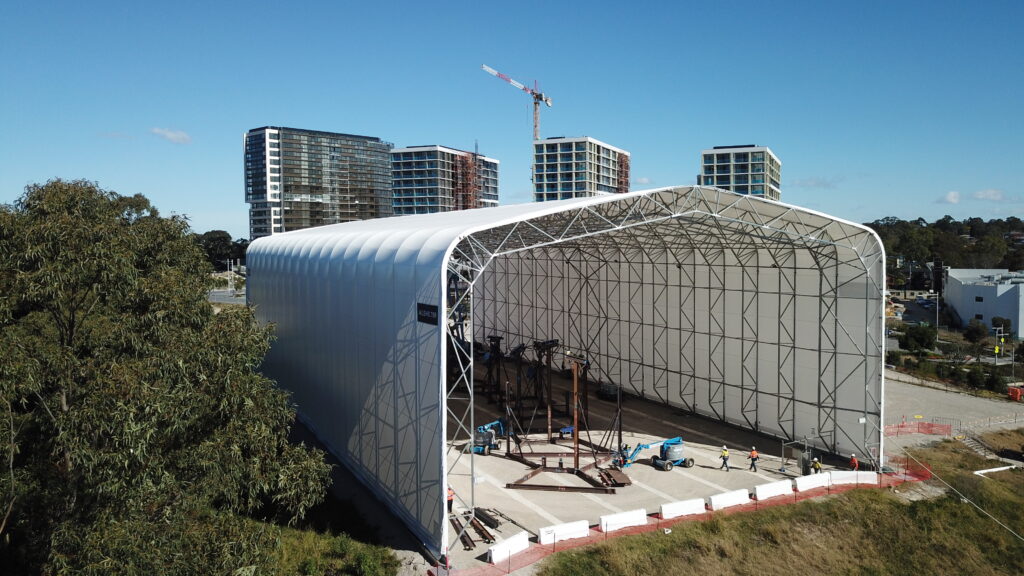 Fabric Shelter Domes have many mounting options, all consisting of their own characteristics and ideal uses. Whatever your Fabric Shelter needs are, there is sure to be one that suits you.