Fabric and container shelters for the mining
Industry
Our fabric shelters are versatile and suitable for various mining applications, from Western Australian workshops to warehouses in Papua New Guinea and full mine infrastructure in Senegal. We provide end-to-end services, including design, engineering, manufacturing, and installation.
Allshelter provides permanent, temporary and moveable shelters on mine sites all across Australia as well as globally – from Indonesia and Europe to North America and the Democratic Republic of the Congo (DRC) – for equipment maintenance, machinery storage, bulk warehousing and workshops.
Benefits of Allshelter mining shelters

Relocatable
As mines expand into new locations, Allshelter towable, ground-mounted and temporary structures provide lots of options to take them with you.

Rapid installation
Allshelter free-standing shelters and container shelters can be constructed in remote locations in a fraction of the time of conventional buildings.

Natural light
With their curved open design, semi translucent fabric and flexible configurations, fabric shelters allow plenty of natural light and ventilation.

Light footprint
Allshelter shelters are designed to be permanent but can be decommissioned with very little environmental impact.

Cost-effective
Permanent steel sheds are typically too bulky, inflexible or costly for remote mining operations, but Allshelter's versatile fabric dome shelters can quickly be erected by on-site labourers on virtually any type of surface.
Heavy-duty polythylene fabric, tensioned over a curved steel framework creating a permanent, yet relocatable, shelters backed by our 10-year warranty.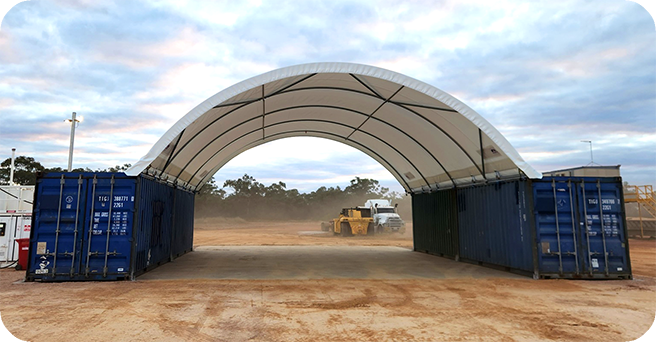 Our ground mounted shelters are a clear span curved shelter system made in Australia from a strong modular steel framework covered by waterproof fabric.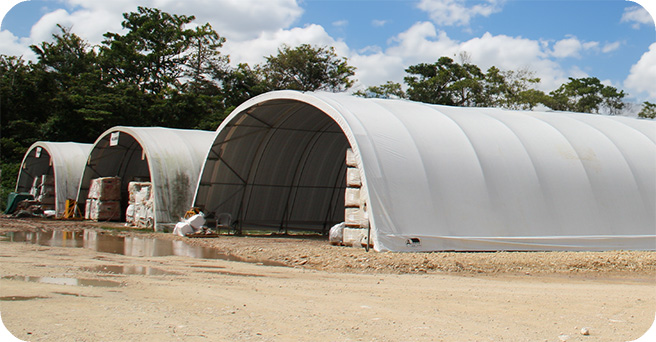 These 'big beasts' offer an alternative to traditional building. Curved steel arches maximise space to virtually any size, with no internal posts to interfere with workflow.
Protect your staff, customers and guests from the elements with shade and shelter wherever it's needed. Fast, flexible and simple to install.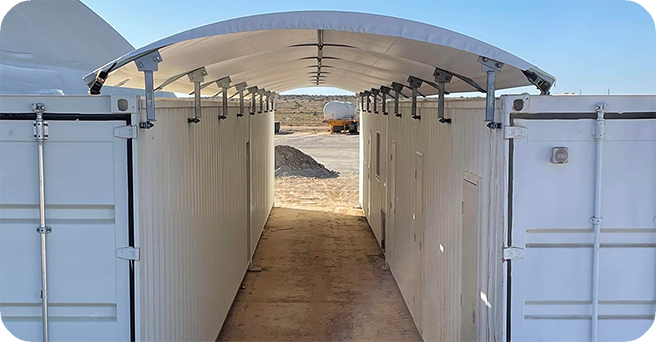 Made to last and easy to move. The self-supporting steel frame sits on a heavy duty 15" wheel base which can be moved using any medium sized vehicle.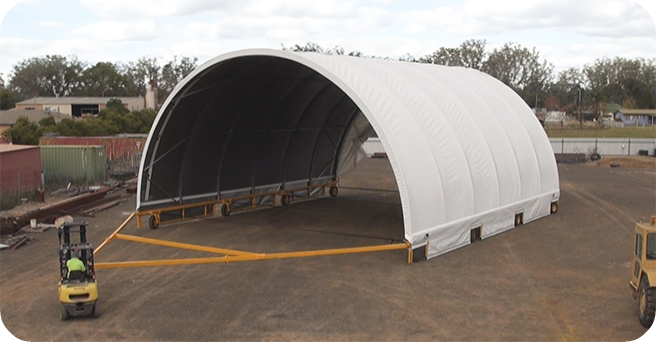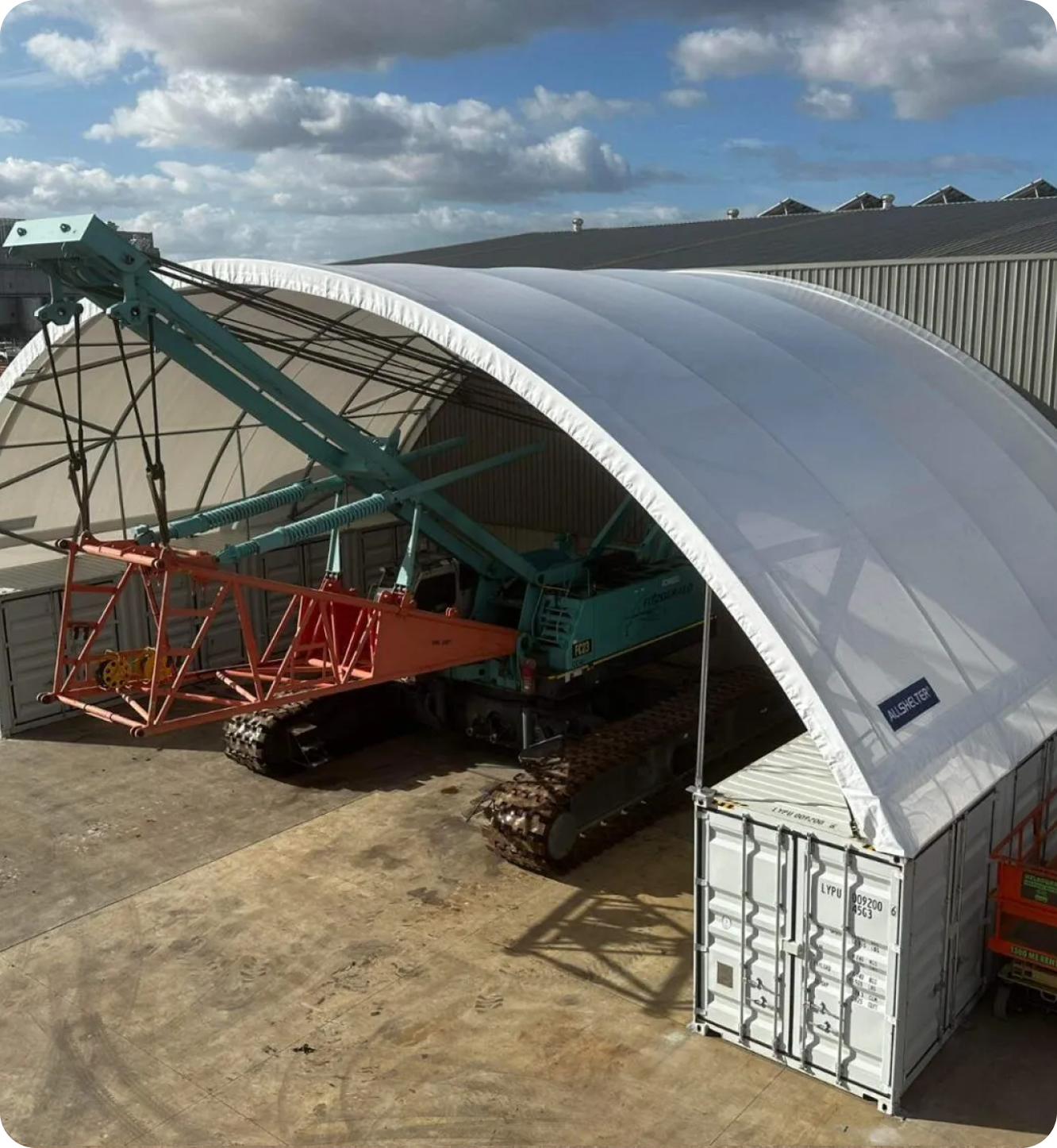 Case Studies
Fitzgerald Constructions: Fabric Shelter As A Maintenance Workshop For Construction Plant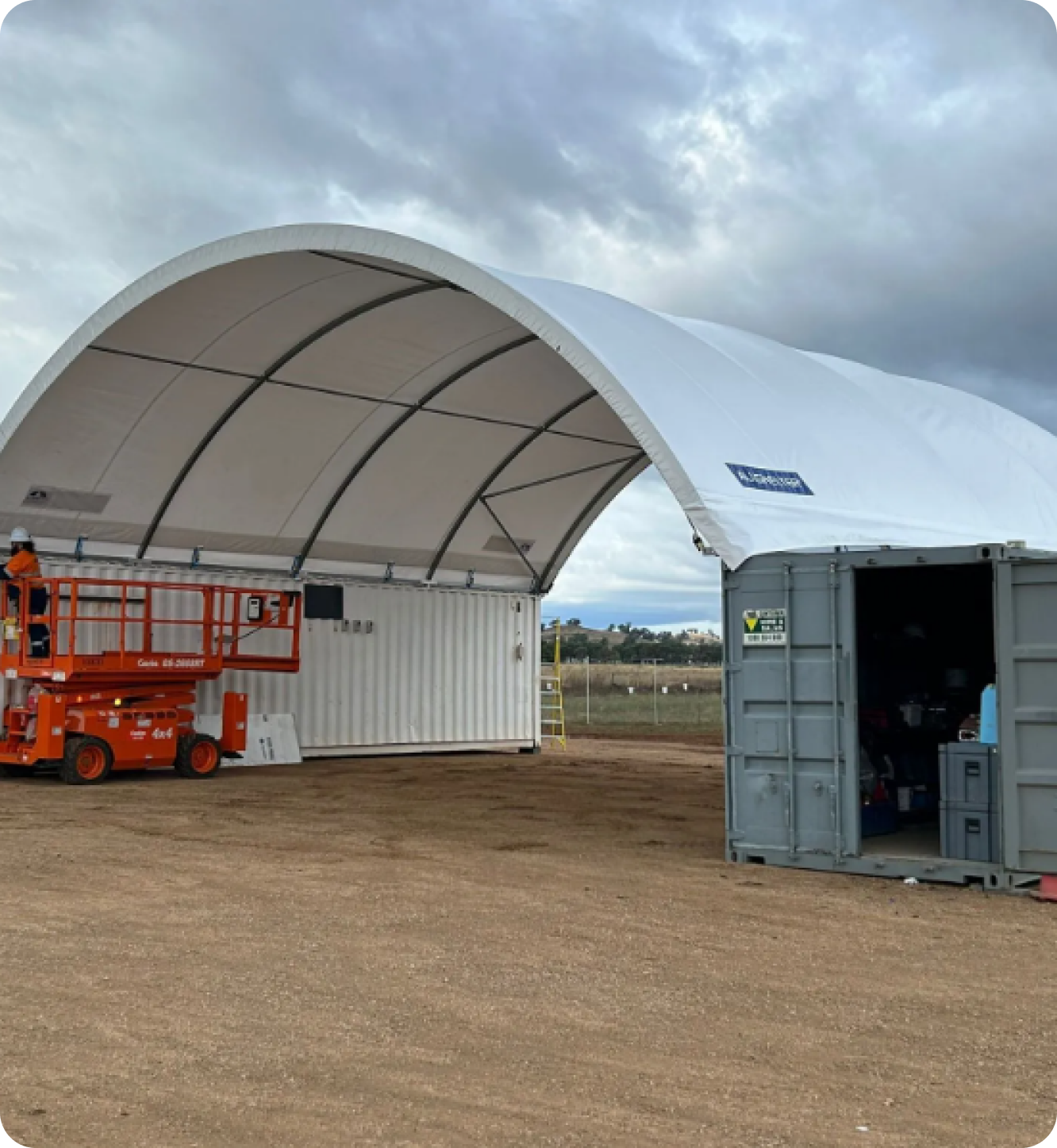 Case Studies
Tranex Solar: Temporary Shelter Solution for Pre-Assembly Area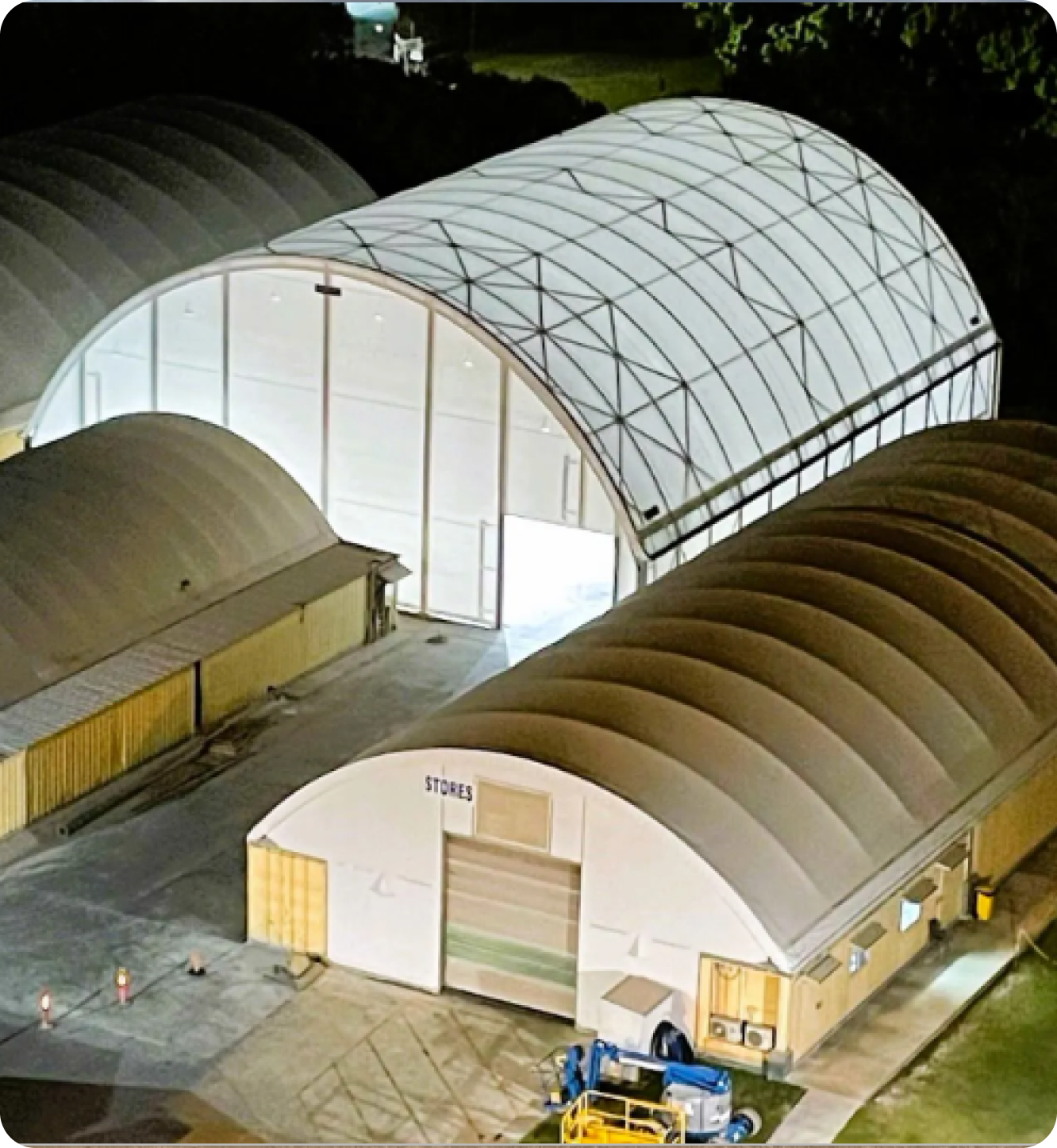 Case Studies
Sunstate Cement: Keeping Bulk Materials Dry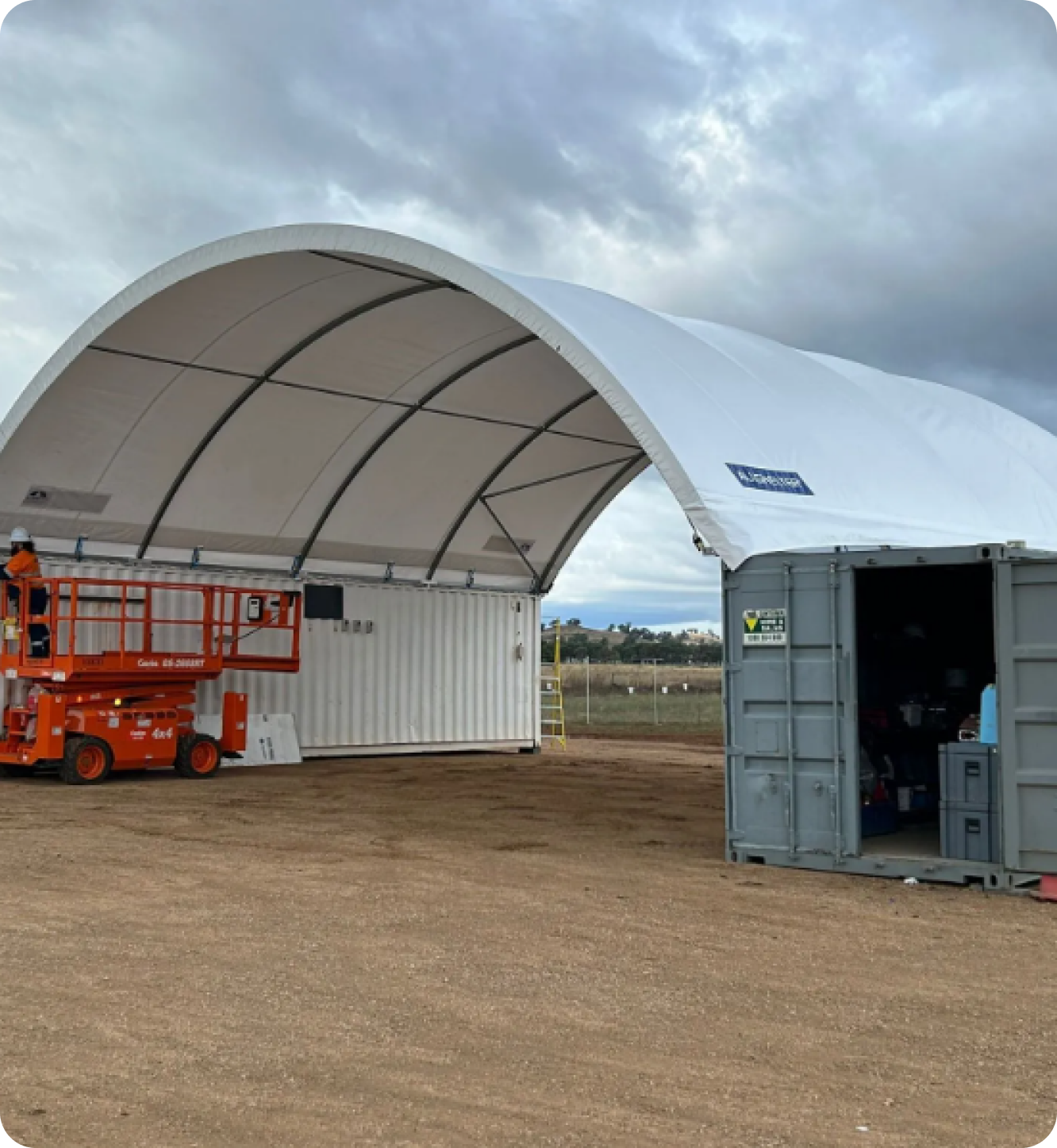 Case Studies
Tranex

Solar: Temporary Shelter Solution for Pre-Assembly Area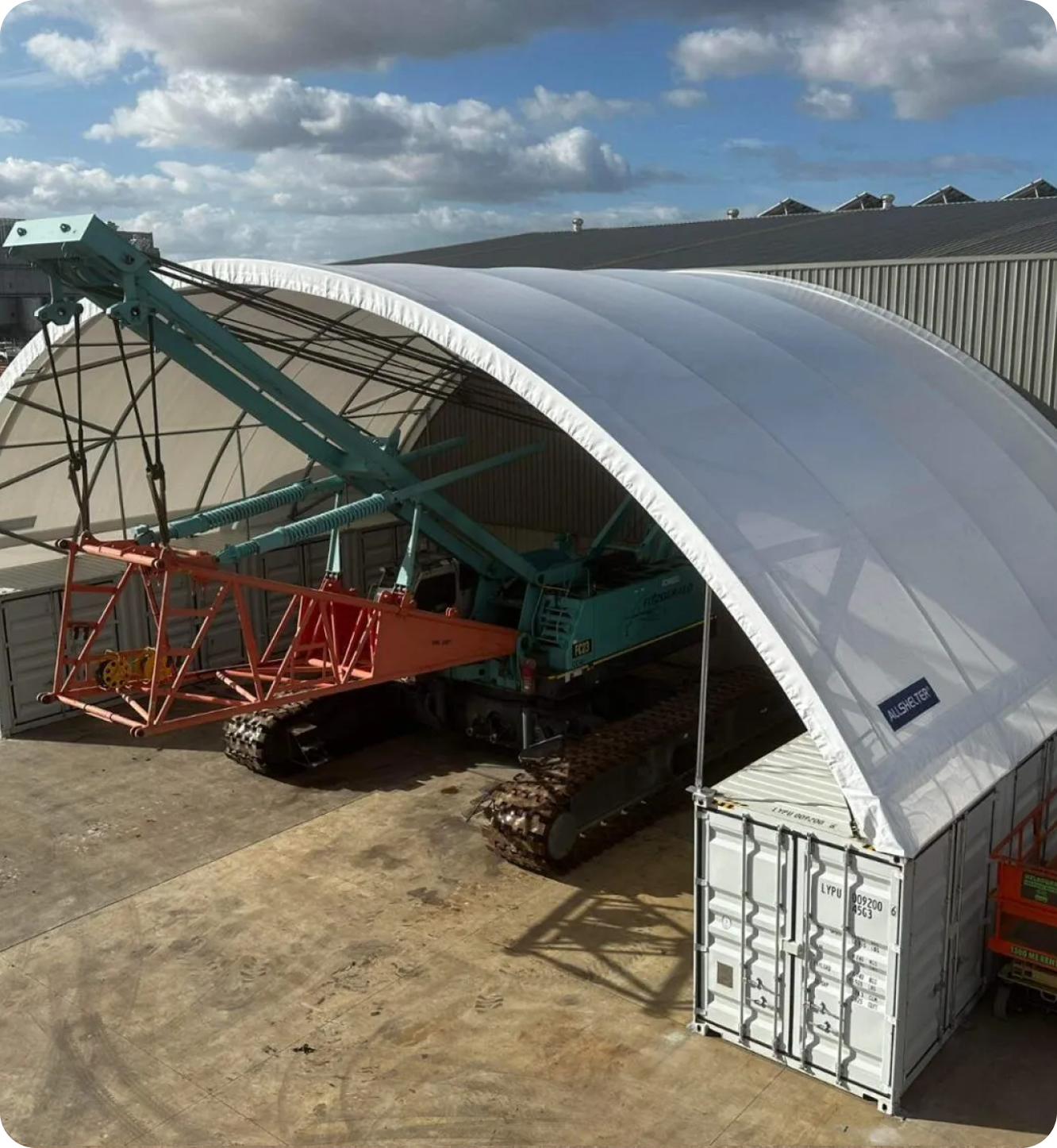 Case Studies
Fitzgerald

Constructions: Fabric Shelter As A Maintenance Workshop For Construction Plant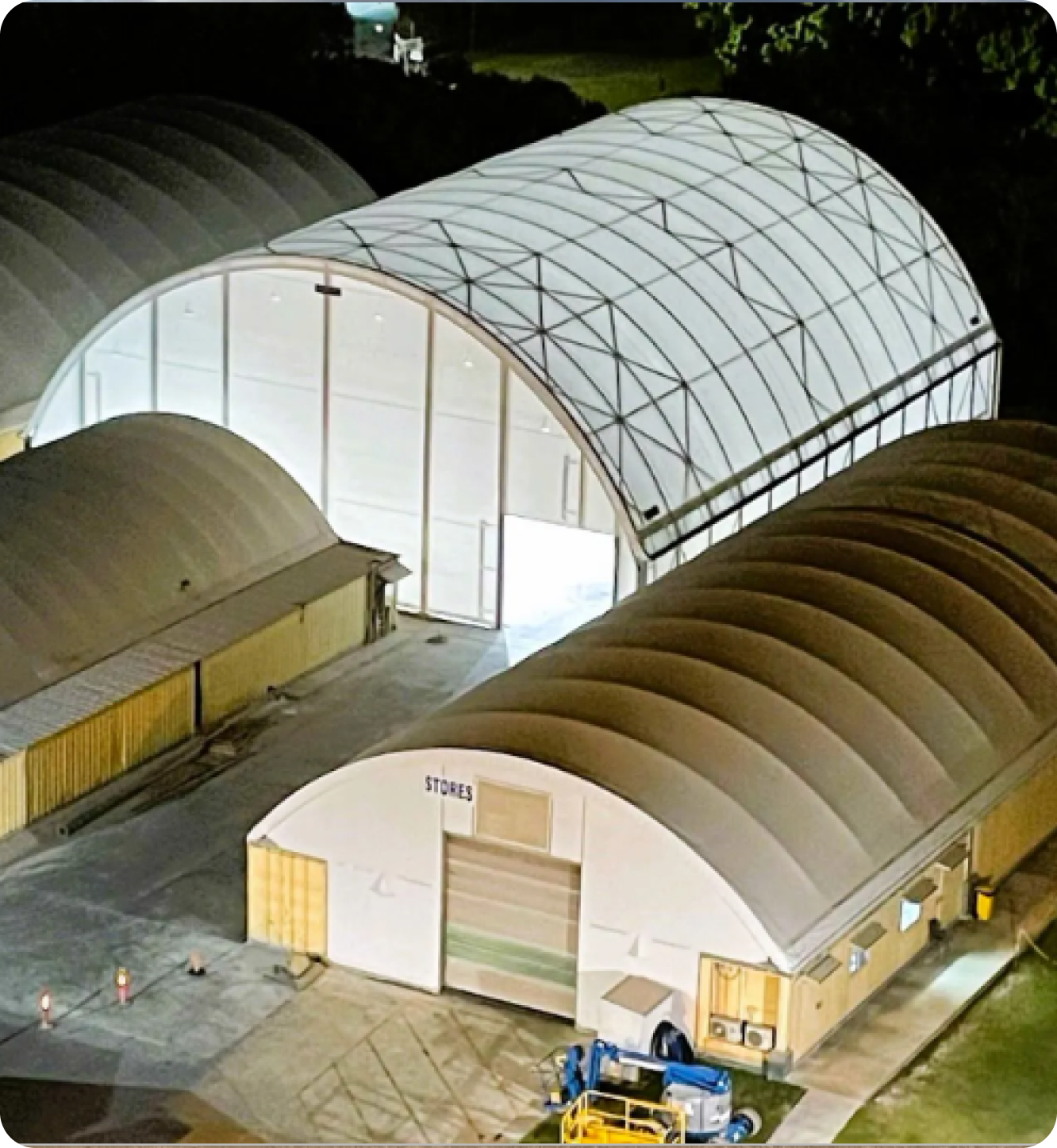 Case Studies
Sunstate

Cement: Keeping Bulk Materials Dry
Need a Mining Dome Shelter? Get in Touch with our Team
If you have questions, give us a call on 1800 908 888