Fabric and Container Shelters for the Construction
Industry
Fabric and Container Shelters for the Construction
Industry
Easily relocatable, flexible and heavy-duty, Allshelter shelters are an ideal fit for short-term construction sites that need moveable storage, shade and security solutions without compromising durability.
Our temporary and ground-mounted shelters can quickly be built, expanded and moved when the project moves on, or remain as a permanent structure as long as needed. Temporary structures on building sites generally don't require council approvals.
Benefits of Allshelter construction site shelters

Secure & Handy
Keep valuable equipment tools, and supplies securely locked up and out of the elements, but right on hand when you need them.

Protection from
the elements
Hot, cold, dry or wet, the weather takes a toll on machinery, equipment and people. A fabric warehouse helps keep work running productively in all weather.

Relocatable
As the workforce moves to a different location on the job site, Allshelter towable, ground-mounted and temporary structures provide lots of options to take them with you.
Related Construction Products
Heavy-duty polythylene fabric, tensioned over a curved steel framework creating a
permanent, yet relocatable, shelters backed by our 10-year warranty.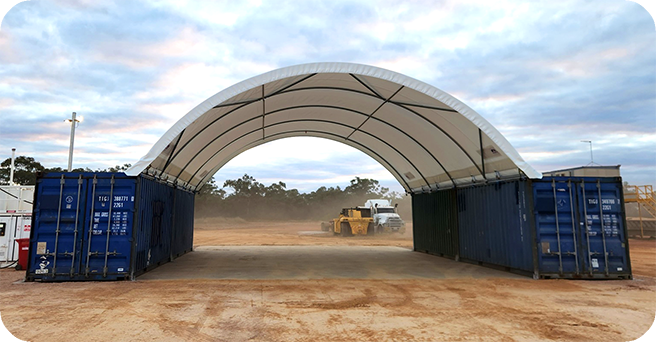 These 'big beasts' offer an alternative to traditional building. Curved steel arches maximise space to virtually any size, with no internal posts to interfere with workflow.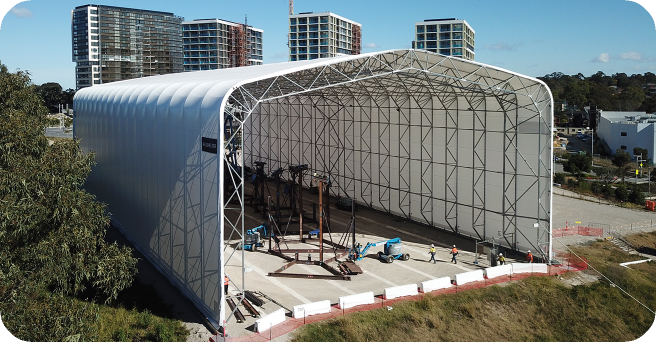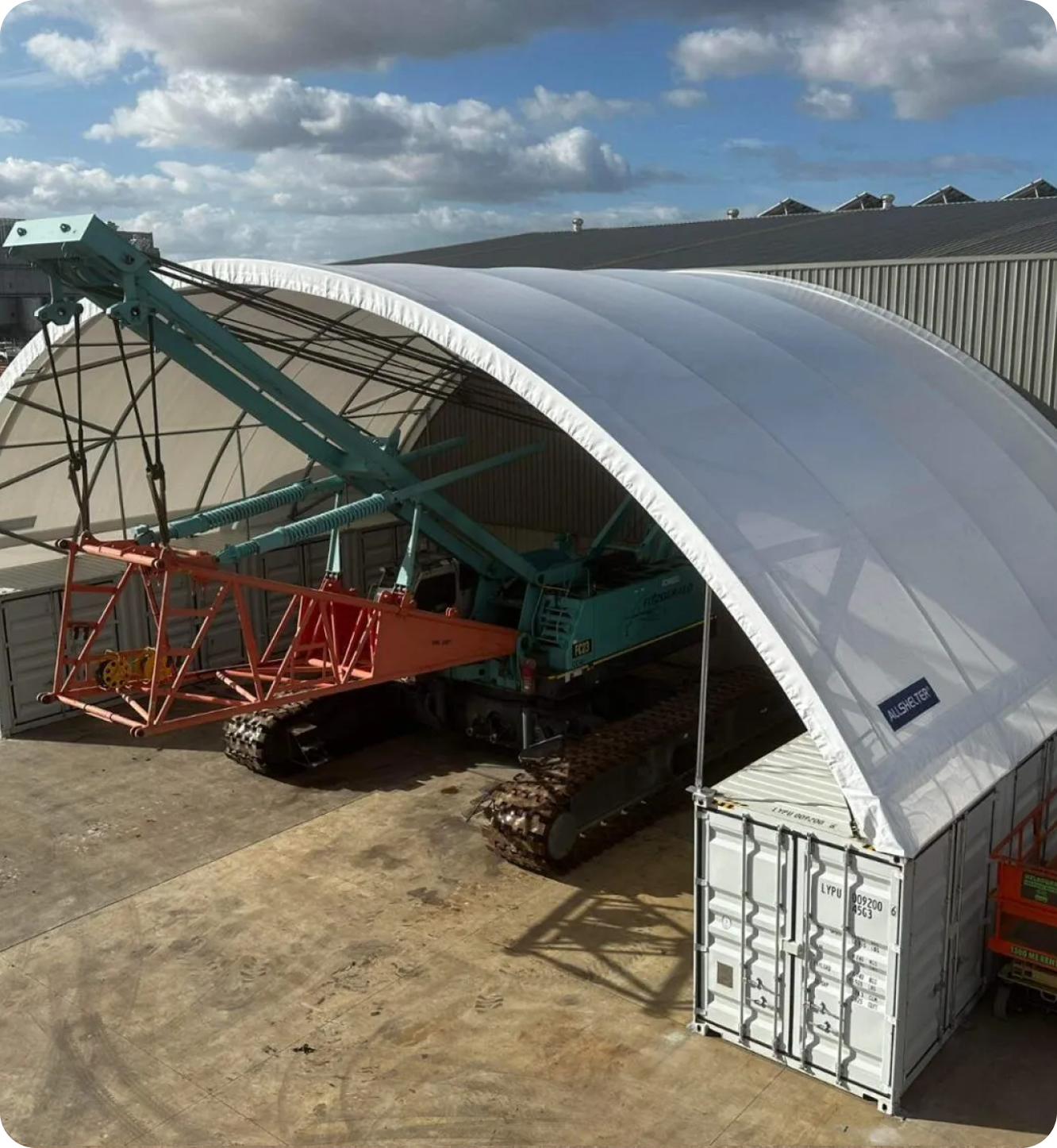 Case Studies
Fitzgerald Constructions: Fabric Shelter As A Maintenance Workshop For Construction Plant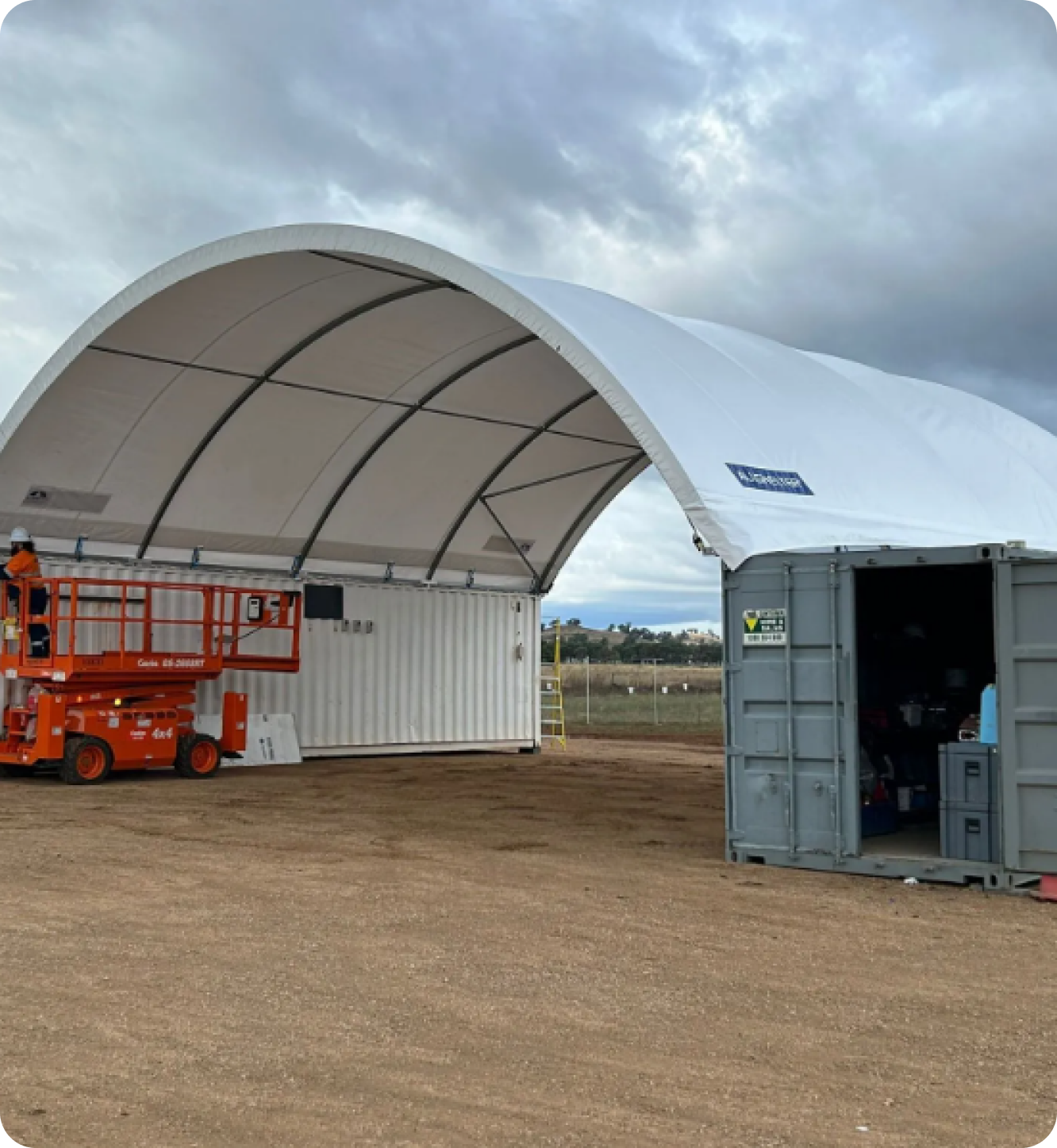 Case Studies
Tranex Solar: Temporary Shelter Solution for Pre-Assembly Area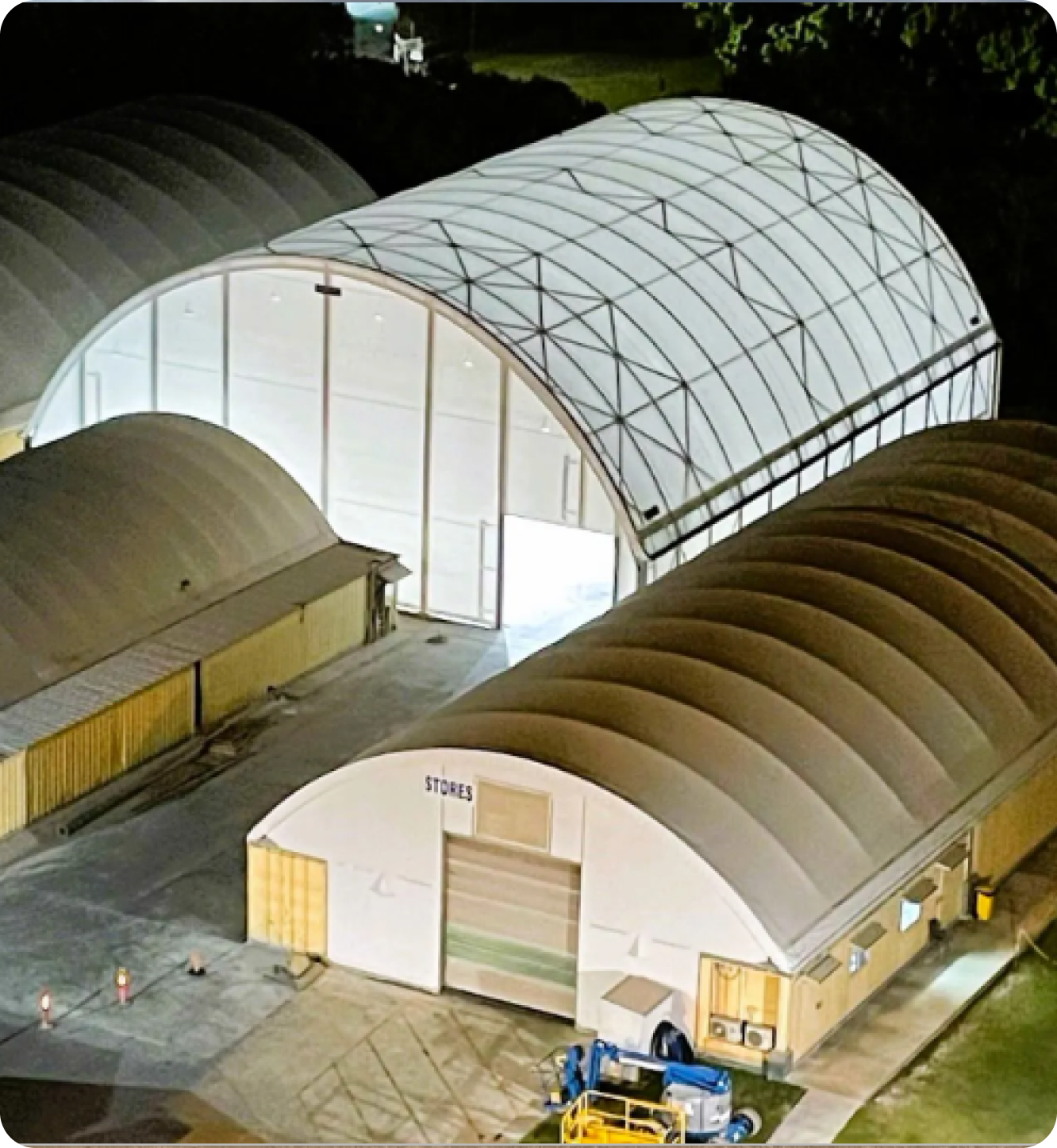 Case Studies
Sunstate Cement: Keeping Bulk Materials Dry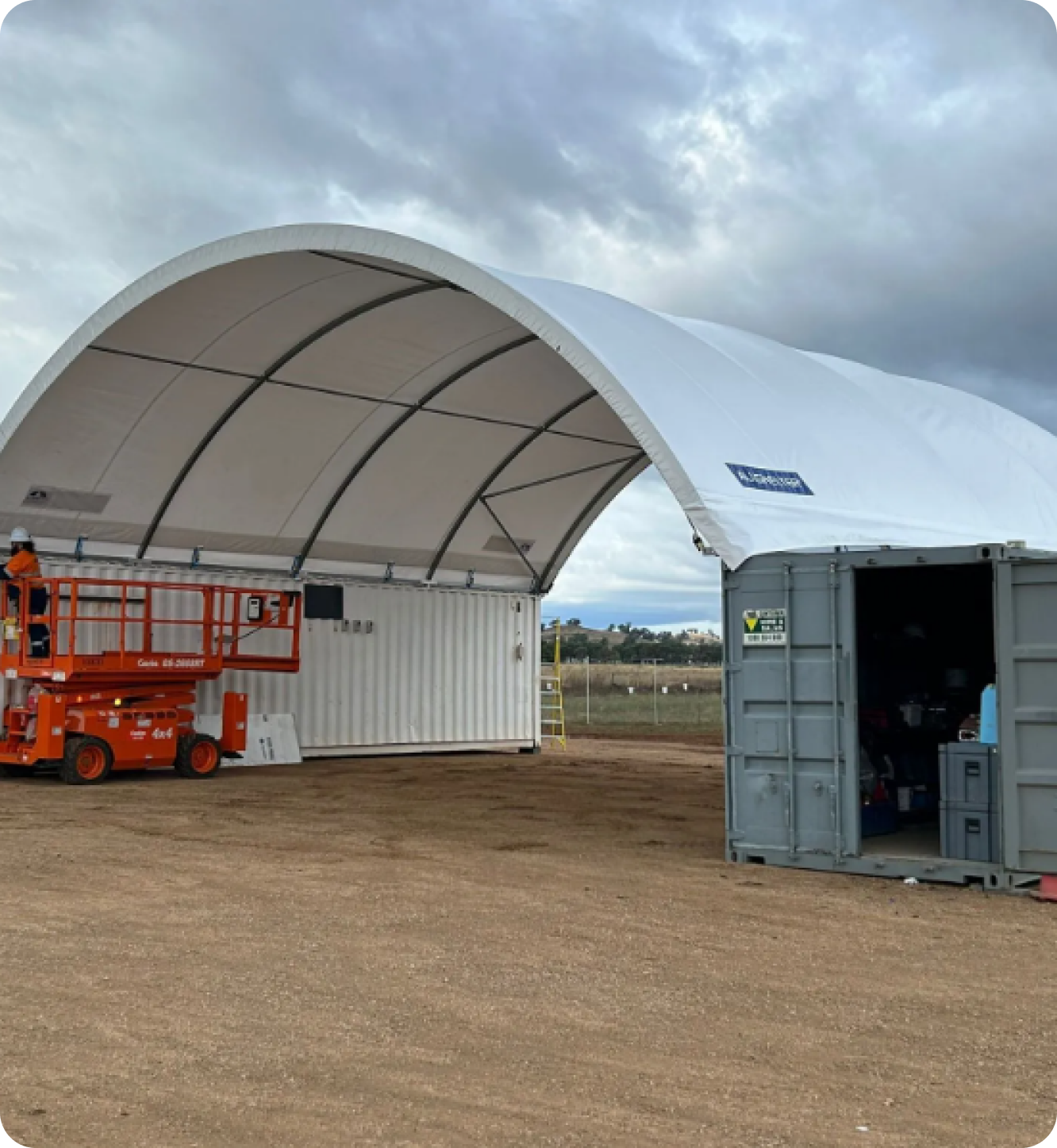 Case Studies
Tranex

Solar: Temporary Shelter Solution for Pre-Assembly Area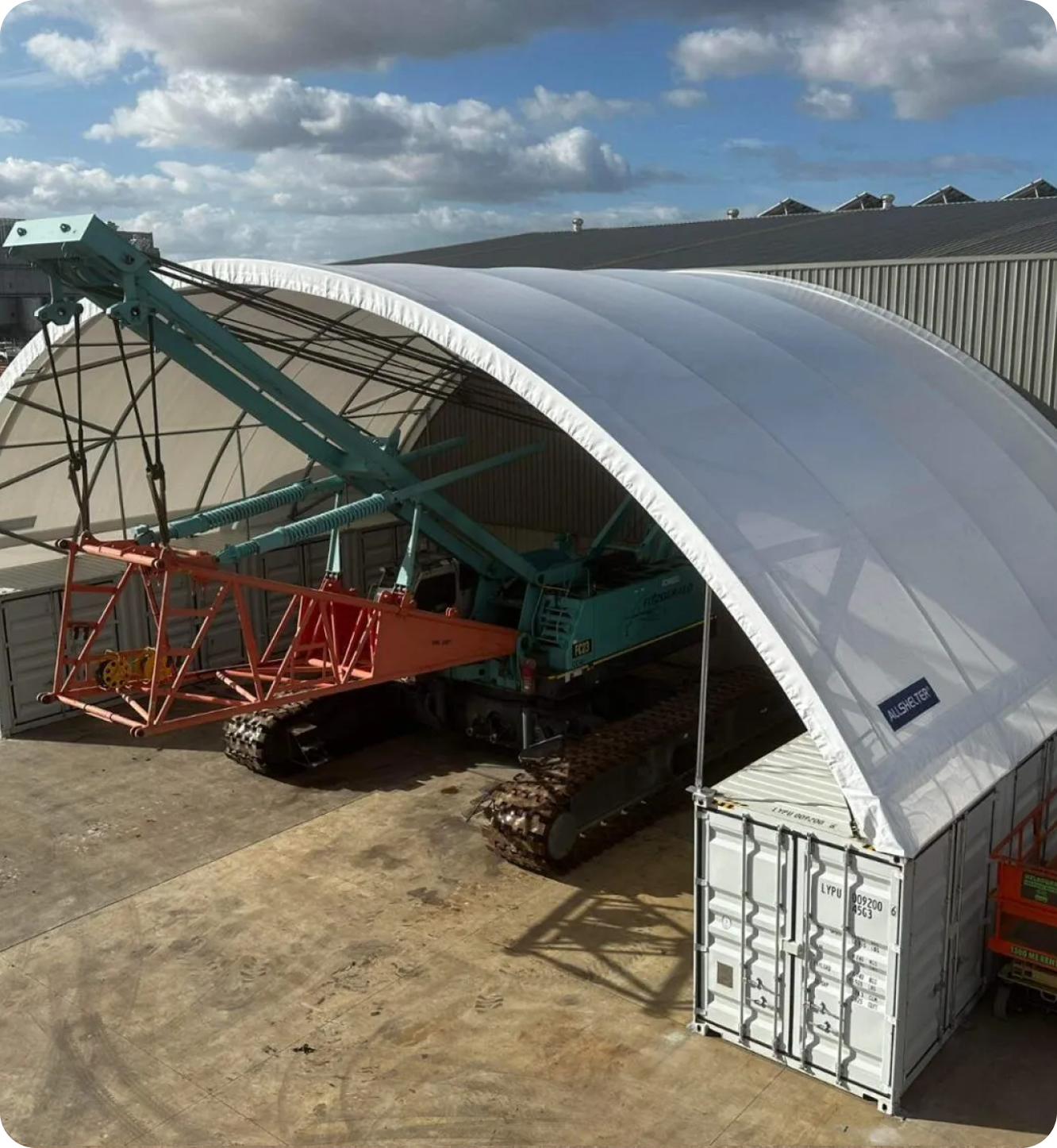 Case Studies
Fitzgerald

Constructions: Fabric Shelter As A Maintenance Workshop For Construction Plant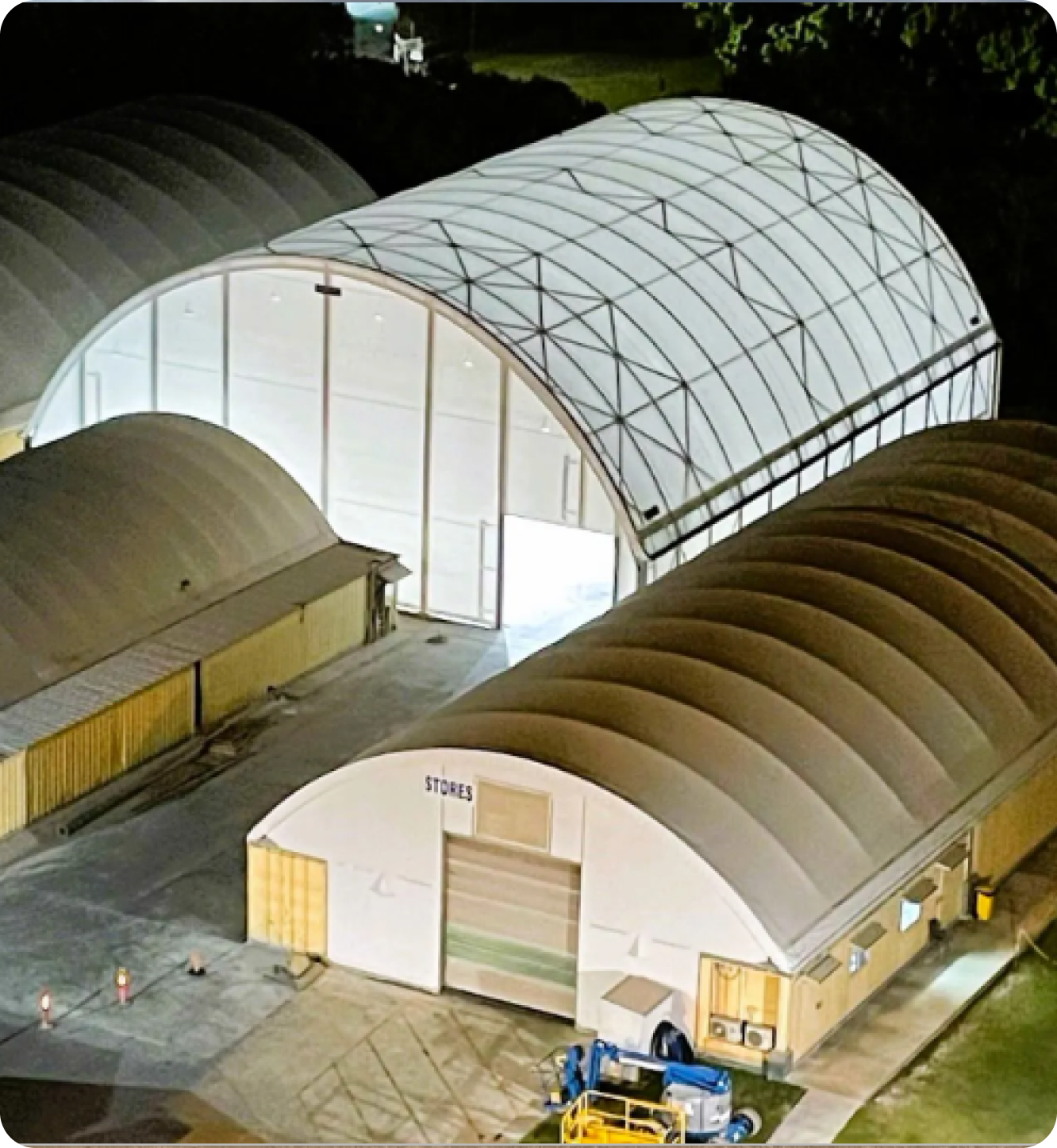 Case Studies
Sunstate

Cement: Keeping Bulk Materials Dry
Get In Touch With Our Team About Construction Dome Shelters
If you have questions, give us a call on 1800 908 888