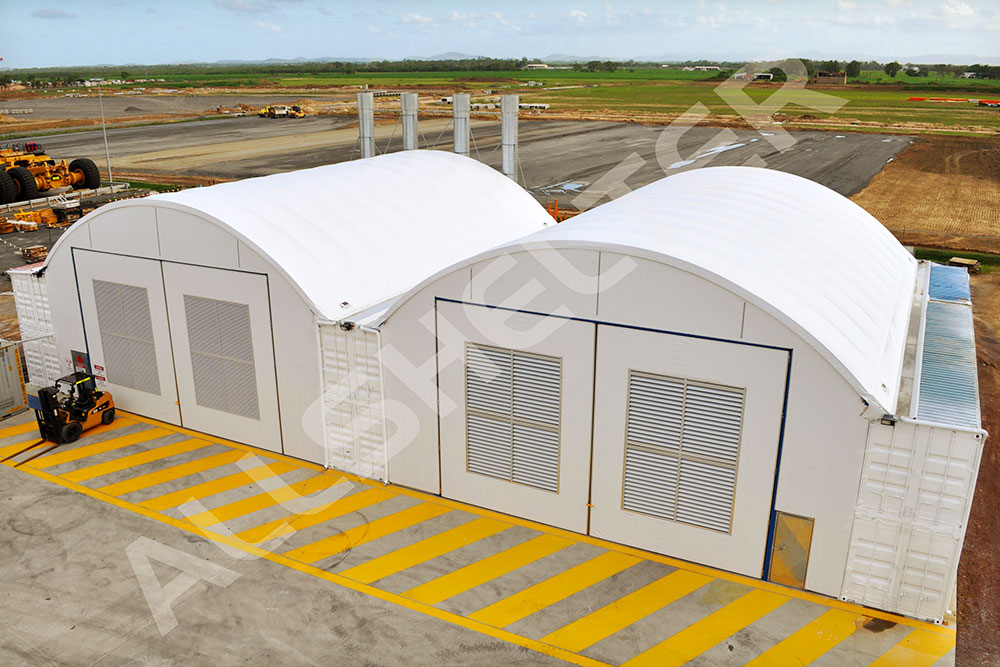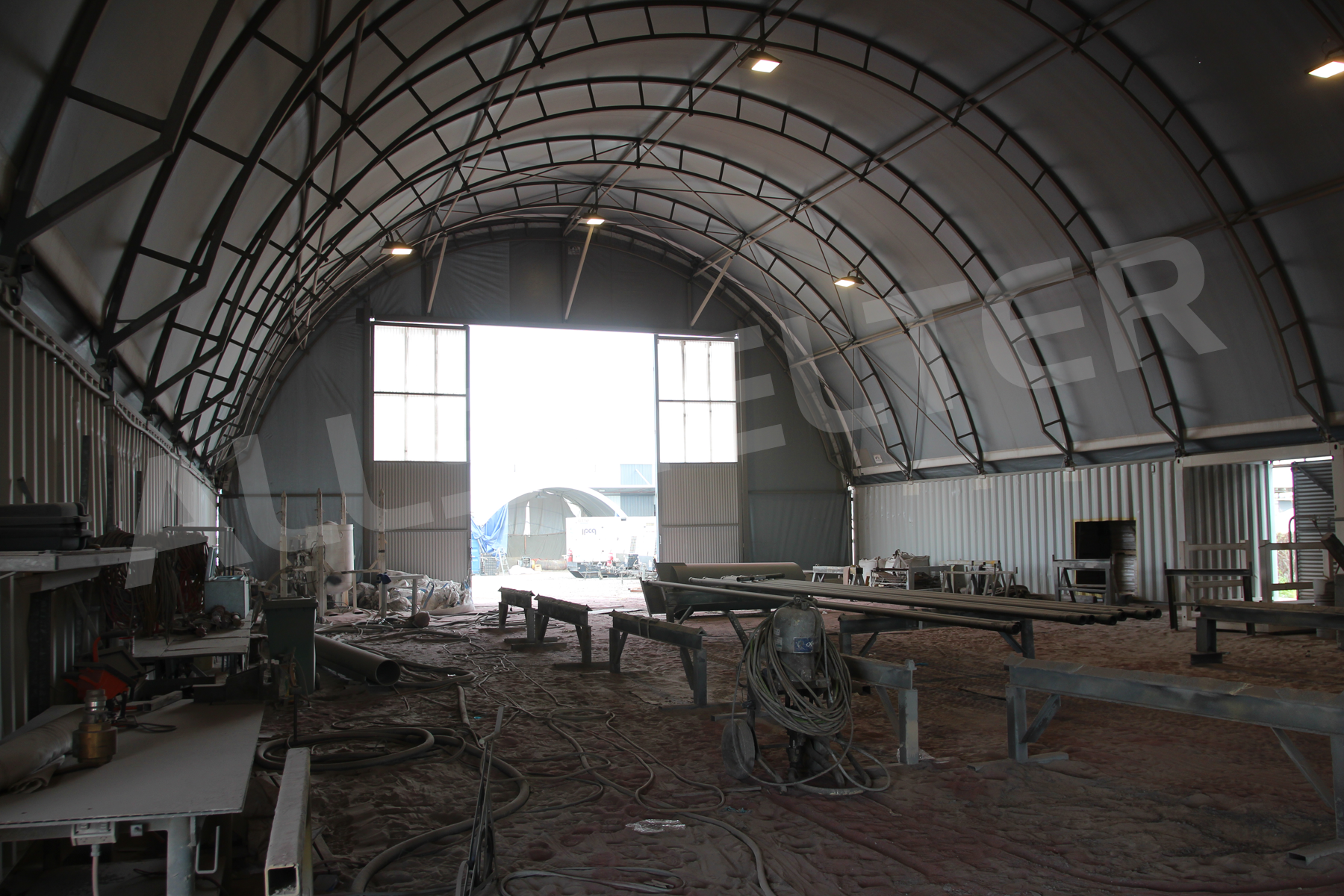 Sand Blasting or Painting?
Maximise your factory or warehouse space
This blog will help you learn how to maximise your factory or warehouse space.
Have you considered moving your sandblasting or painting operations outside, to free up your existing warehouse or factory space?
A shelter is the ideal solution for your sandblasting & painting containment building requirements.
Why?
1. Large Space – Clear Span
Clear span means that the interior is free from support columns & walls. Plenty of room inside, and allows the safe movement of machinery & equipment.
2. Ease of Access
Doors can be added to the shelter for ease of access, without compromising the need to keep operations contained.
3. Save on Maintenance Costs
Fabric shelters allow in plenty of light. This reduces the need for artificial lighting, in turn decreasing maintenance costs and saving energy.
4. Increase Worker Health & Safety
Fabric shelters provide protection from UV rays & heat. Did you know a shelter can be up to 15 degrees cooler than a steel shed? Read more about how Allshelter was able to provide relief in the desert heat.
Do it right the first time for peace of mind.
We offer the highest engineering quality solution for almost any purpose. We offer a 10 Year Warranty on both the frame & cover.
Allshelter can help you maximise your work and storage space. Contact us today!