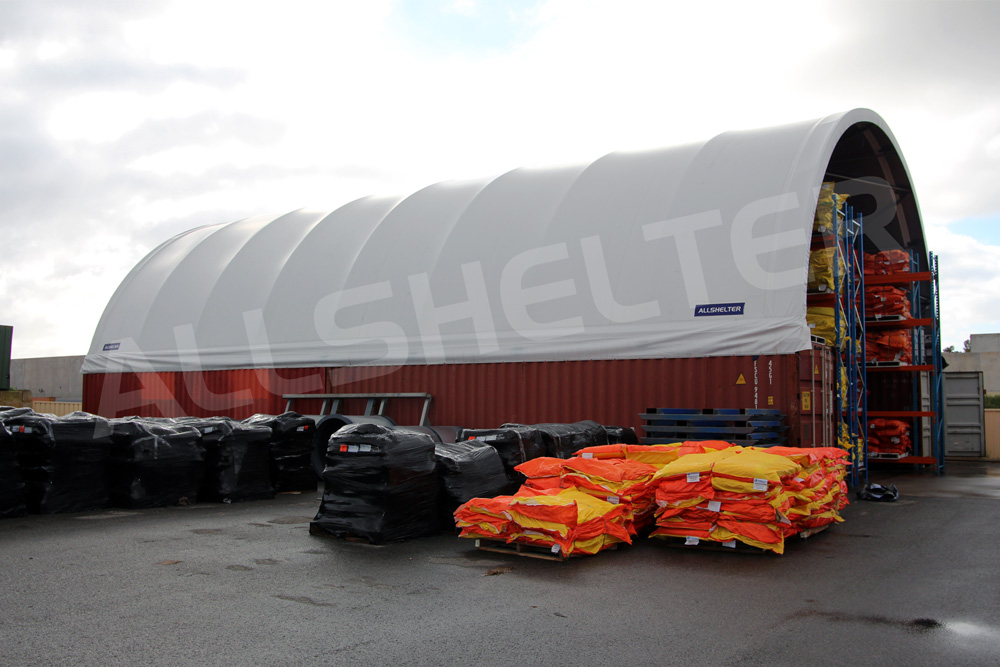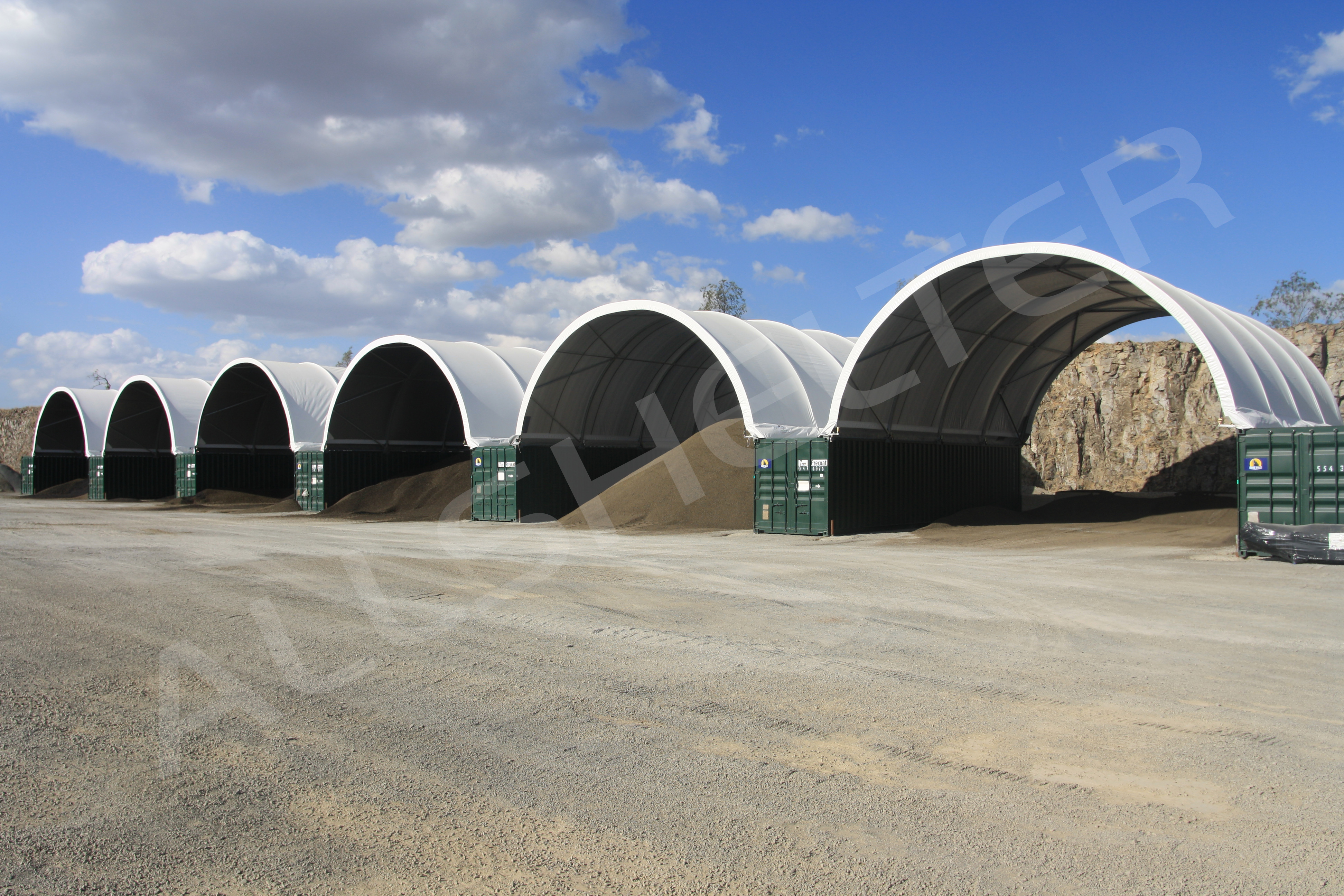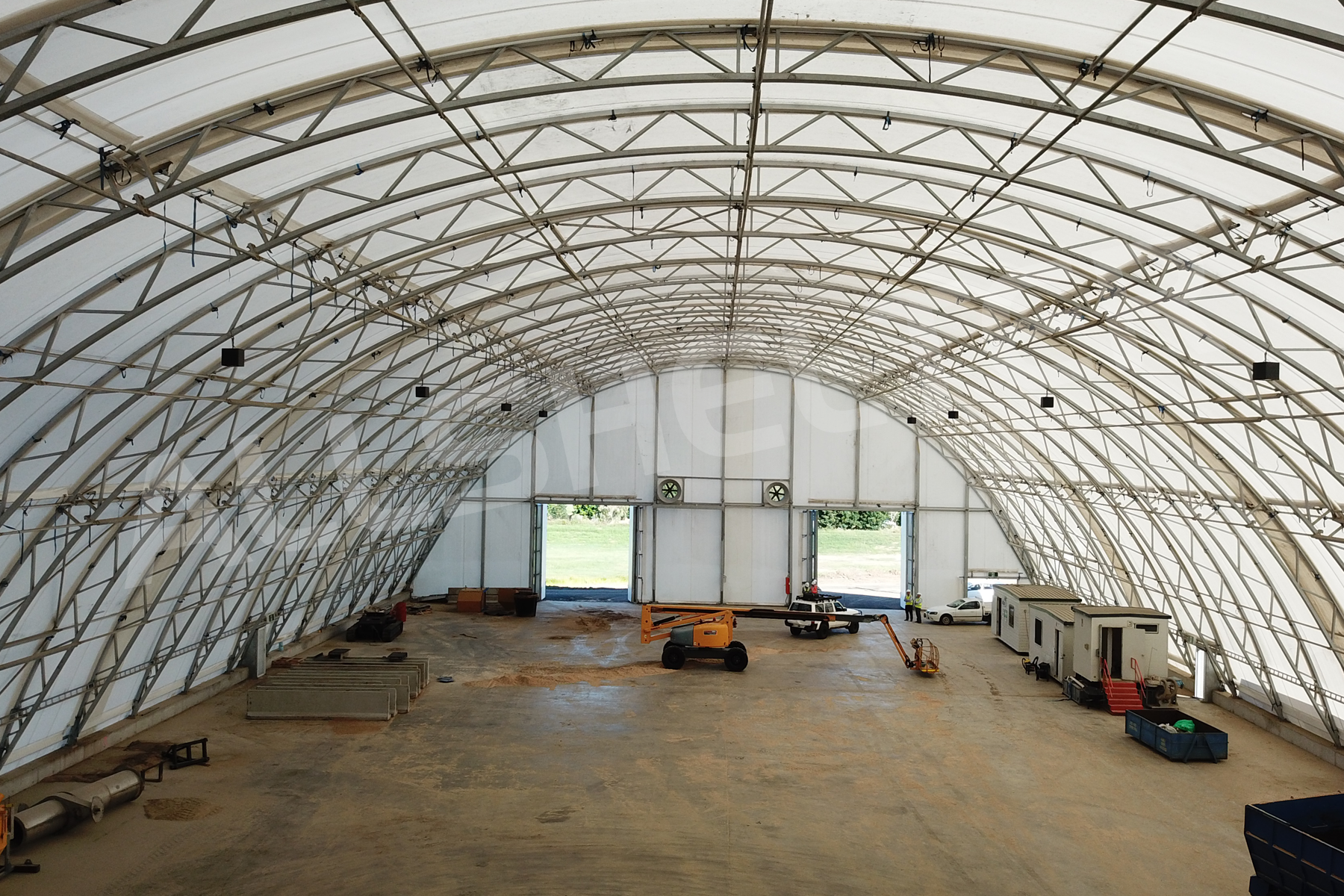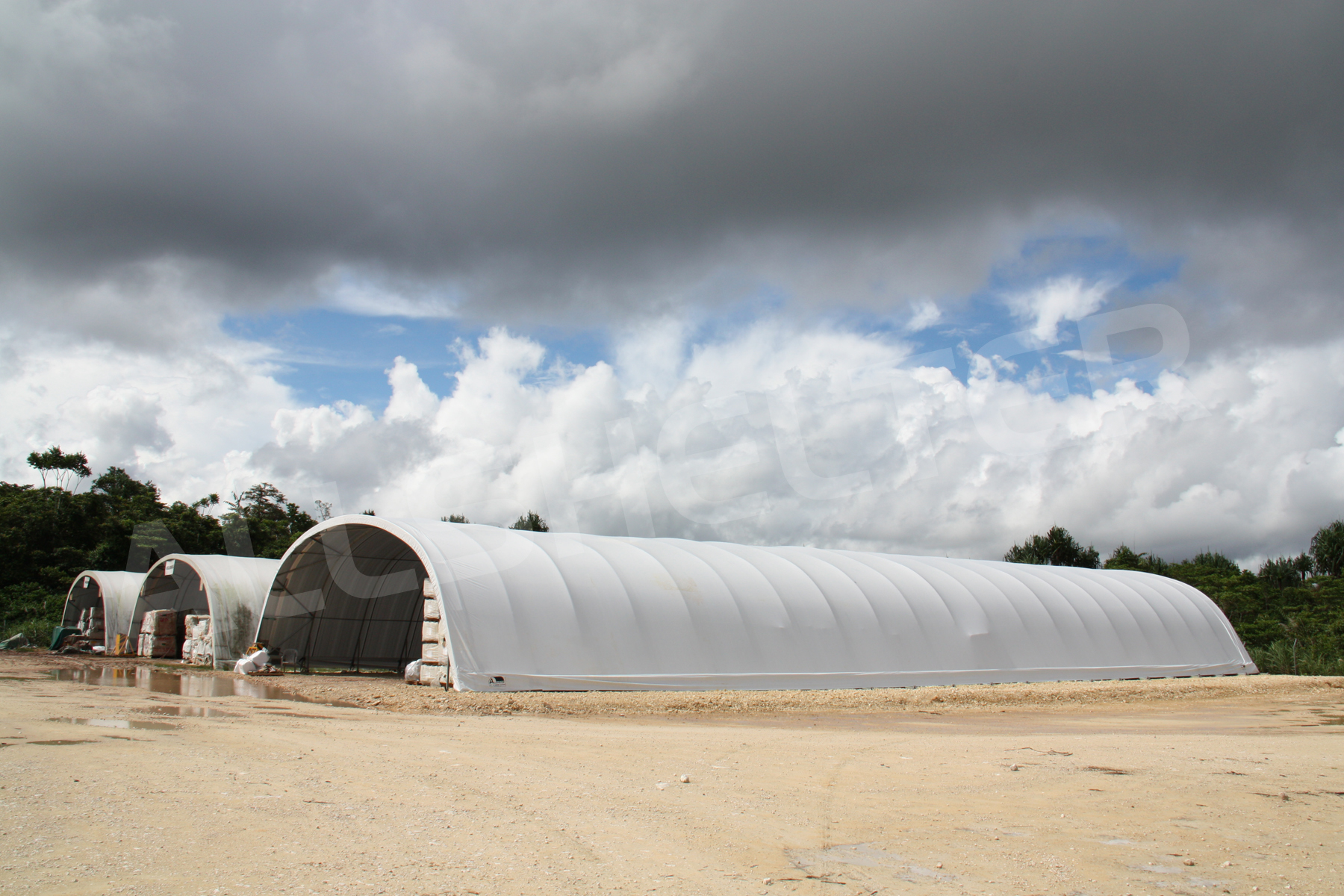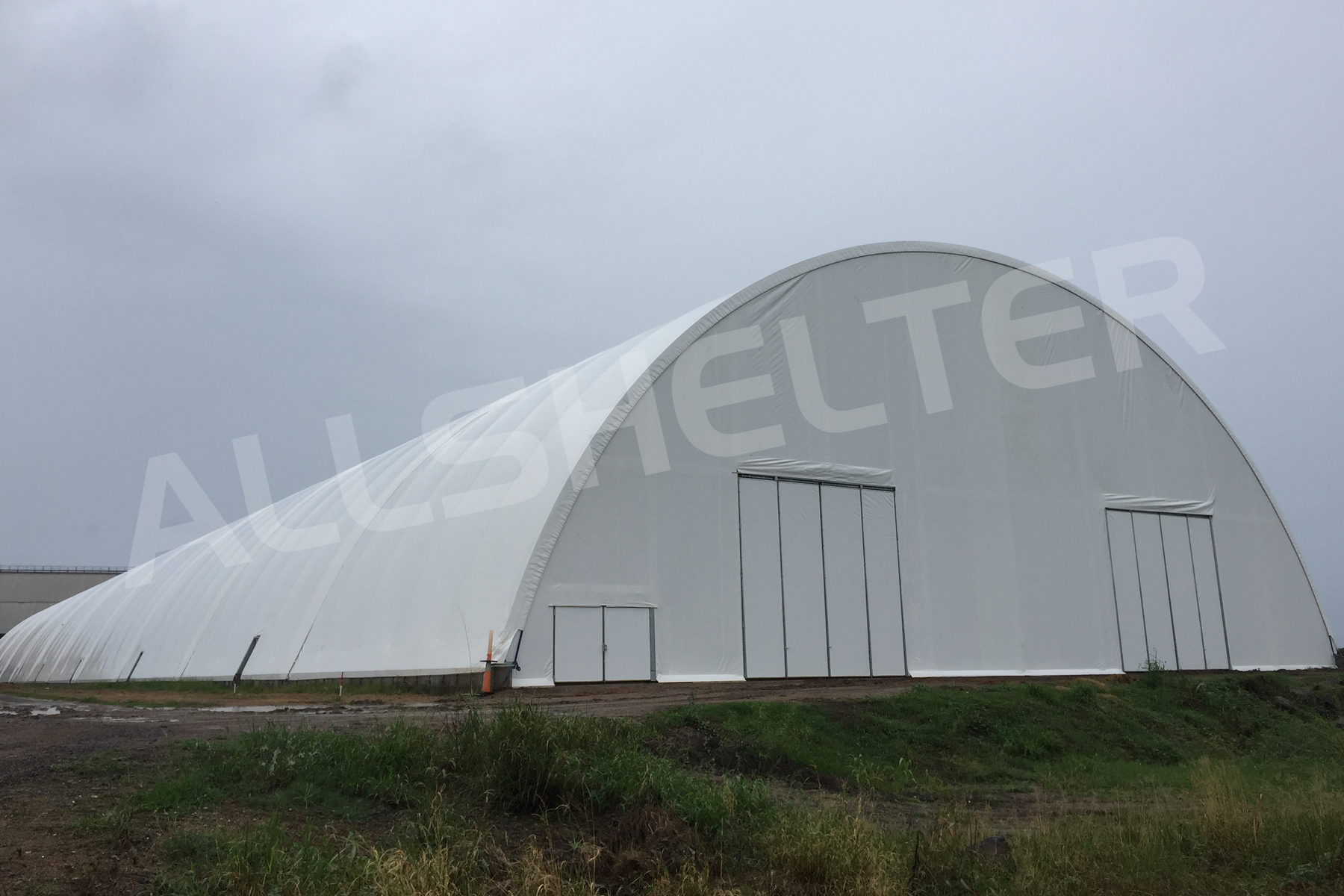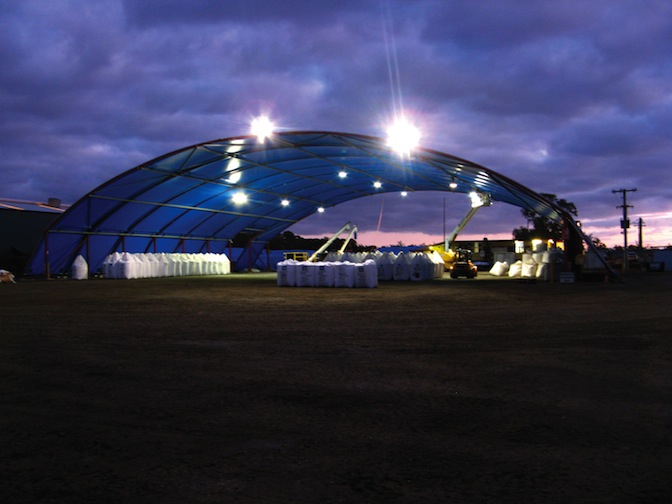 How Allshelter Can Assist with Bulk Storage Solutions
Are you after an affordable and secure bulk storage solution?
Bulk storage requires a vast amount of space. Whether you're wanting to cover site supplies, aggregate, equipment, or grain you need plenty of space for access and storage.
Allshelter can assist with a solution, customised to your specific needs. How?
Consider a Fabric Dome Shelter
Strength & Useable Space: A curved profile has incredible strength. The arch profile of an Allshelter Fabric Dome Shelter allow maximum useable storage space beneath the shelter. There are no internal posts, columns or supports to interfere with workflow. Depending on the profile, a fabric dome shelter can give superior height clearance compared to conventional structures.
Brighter: Fabric Dome Shelters allow in plenty of light. This reduces the need for artificial lighting which can save money & energy.
Cooler: Even though the shelter allows in light, it provides protection from UV rays & heat. A shelter can be up to 15 degrees cooler than a steel shed. The shape of the shelter also allows for regular airflow patterns within the structure to keep the atmosphere fresh.
Easier to Deploy: A fabric shelter for bulk storage can typically be erected quicker than a conventional structure. The shelter can also be easily relocated should the need arise.
Bulk Storage Uses:
Dry Goods storage
Soil remediation
Site supplies
Aggregate
Stockpile protection
Dust or odour enclosures
Waste & Recycling storage
Grain storage
Equipment protection
Here are some examples of projects Allshelter has completed relating to bulk storage:
To find out more about Allshelter bulk storage solutions, call 1800 908 888 or request a quote today.