Fabric and container shelters for industrial
uses
With a diverse range of industrial clients such as marine, exporters and manufacturers, Allshelter fabric and container shelters offer a highly functional and cost effective working environment.
In an industrial environment bulky storage facilities are needed for plant equipment, machinery, bulky stock and materials, and the flexible widths, heights and access options of Allshelter shelters make them an ideal fit.
Benefits of Allshelter industrial shelters

Cool & productive
Providing shaded work areas with plenty of natural air flow for your crew, fabric shelters can be up to 15°C cooler than a steel clad building.

Relocatable
If your operation moves to a new location, or you lease premises but need to add extra short-term storage, our ground-mounted and temporary structures provide options to take them with you.

Room to move
Clear-span design eliminates the need for interior columns, which allows for easy equipment manoeuvrability and maximum storage area and work space.

Natural light
Safer, pleasant working conditions for employees plus, with little to no artificial lighting required during the day, you can save money on costly lighting bills.
Related Industrial Products
Heavy-duty polythylene fabric, tensioned over a curved steel framework creating a permanent, yet relocatable, shelters backed by our 10-year warranty.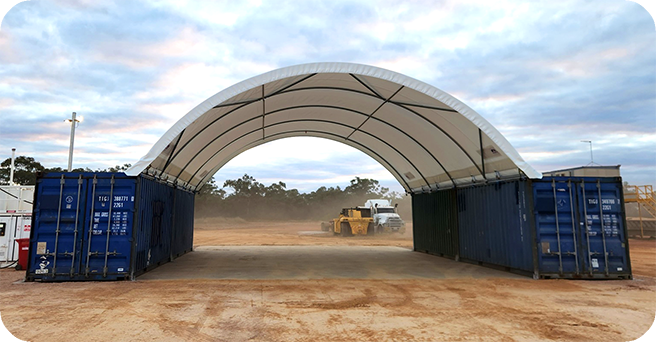 Maximise storage space and airflow and get 360° access with shelters attached to steel posts with fabric side walls. Cool, waterproof and fully customisable.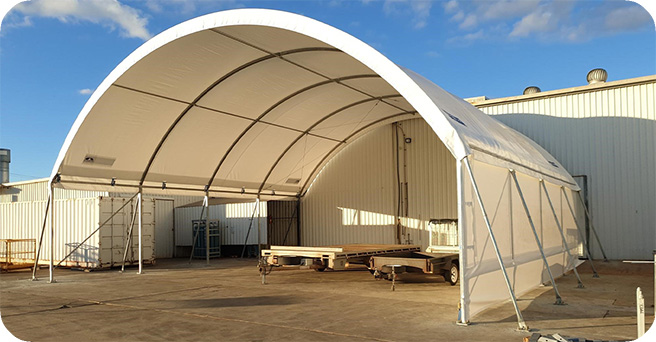 The lockable security of your shipping containers with the addition of a steel clad container roof kit with a 20-year guarantee to protect your people and equipment.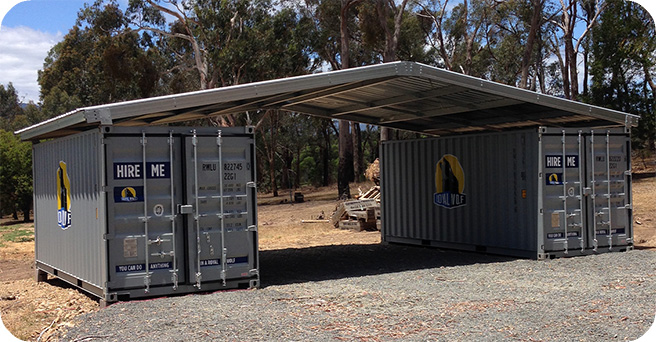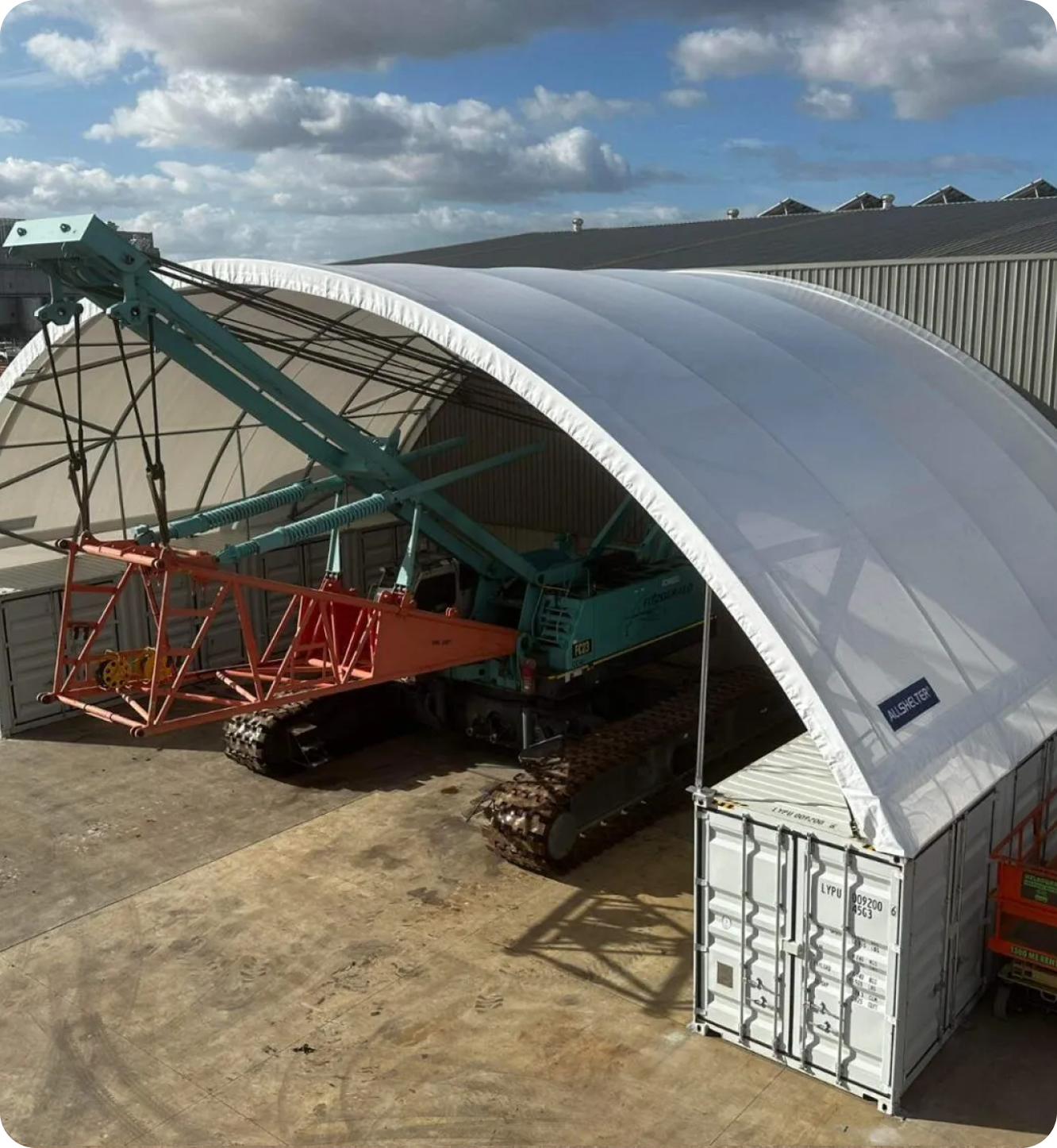 Case Studies
Fitzgerald Constructions: Fabric Shelter As A Maintenance Workshop For Construction Plant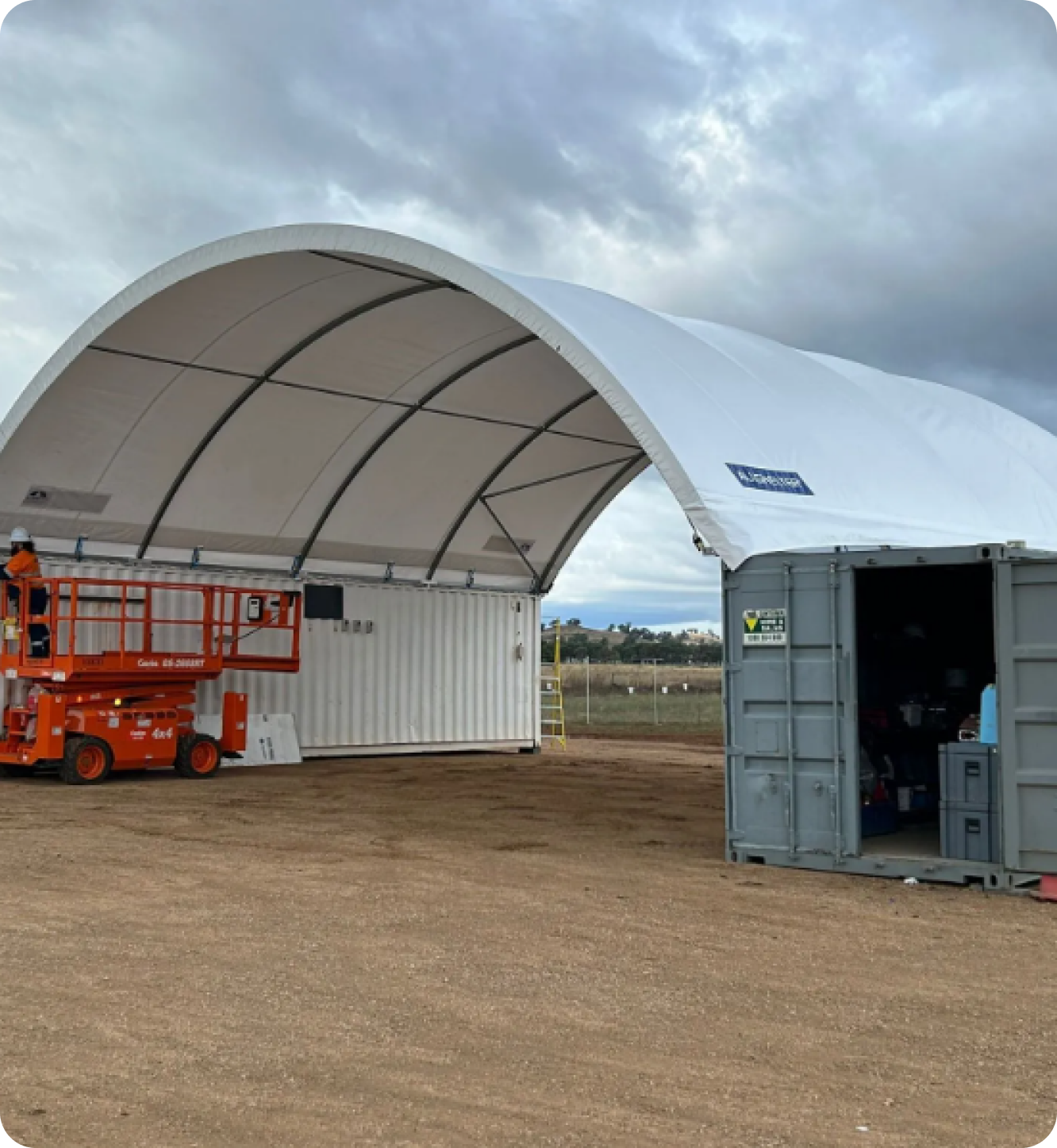 Case Studies
Tranex Solar: Temporary Shelter Solution for Pre-Assembly Area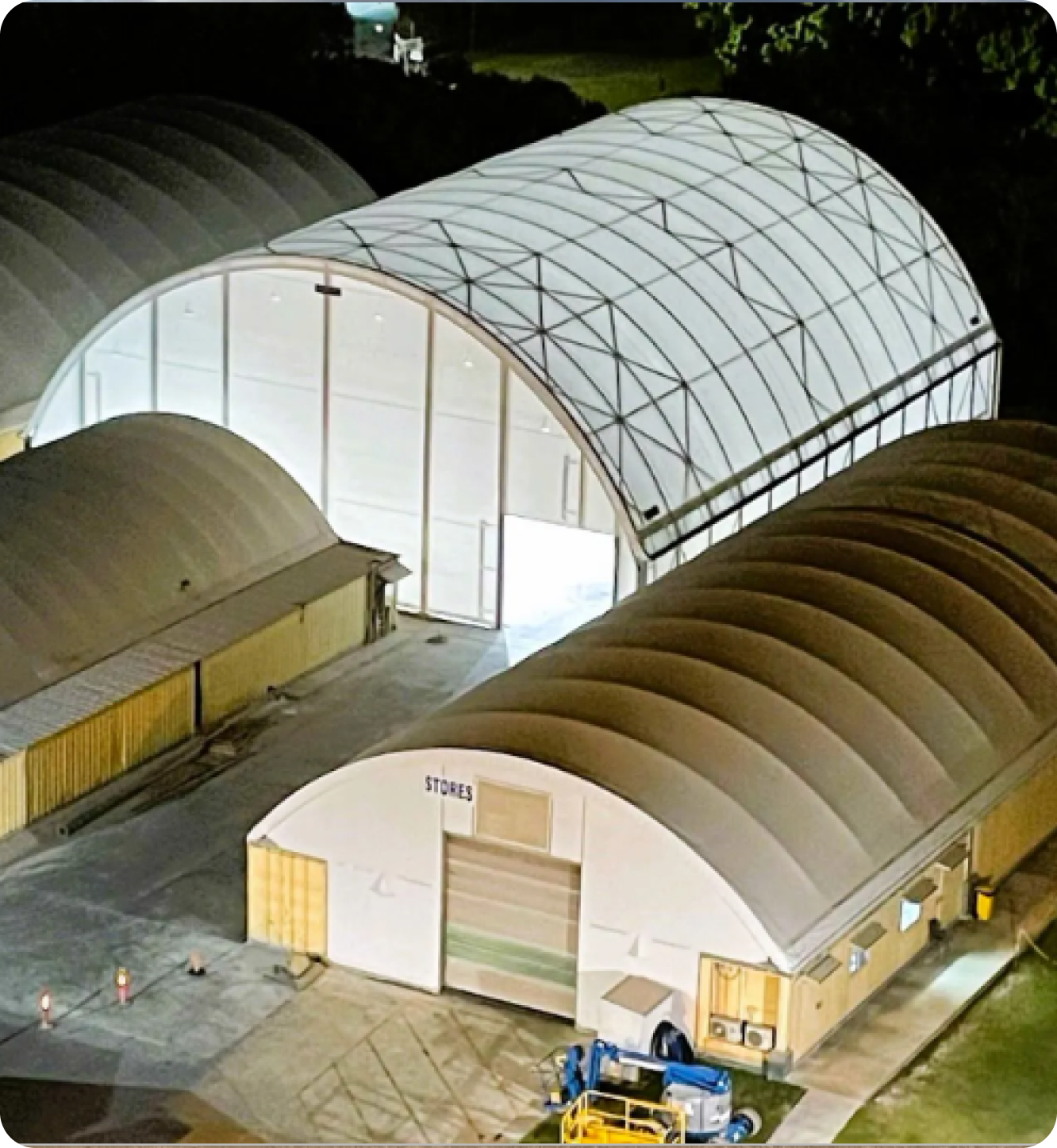 Case Studies
Sunstate Cement: Keeping Bulk Materials Dry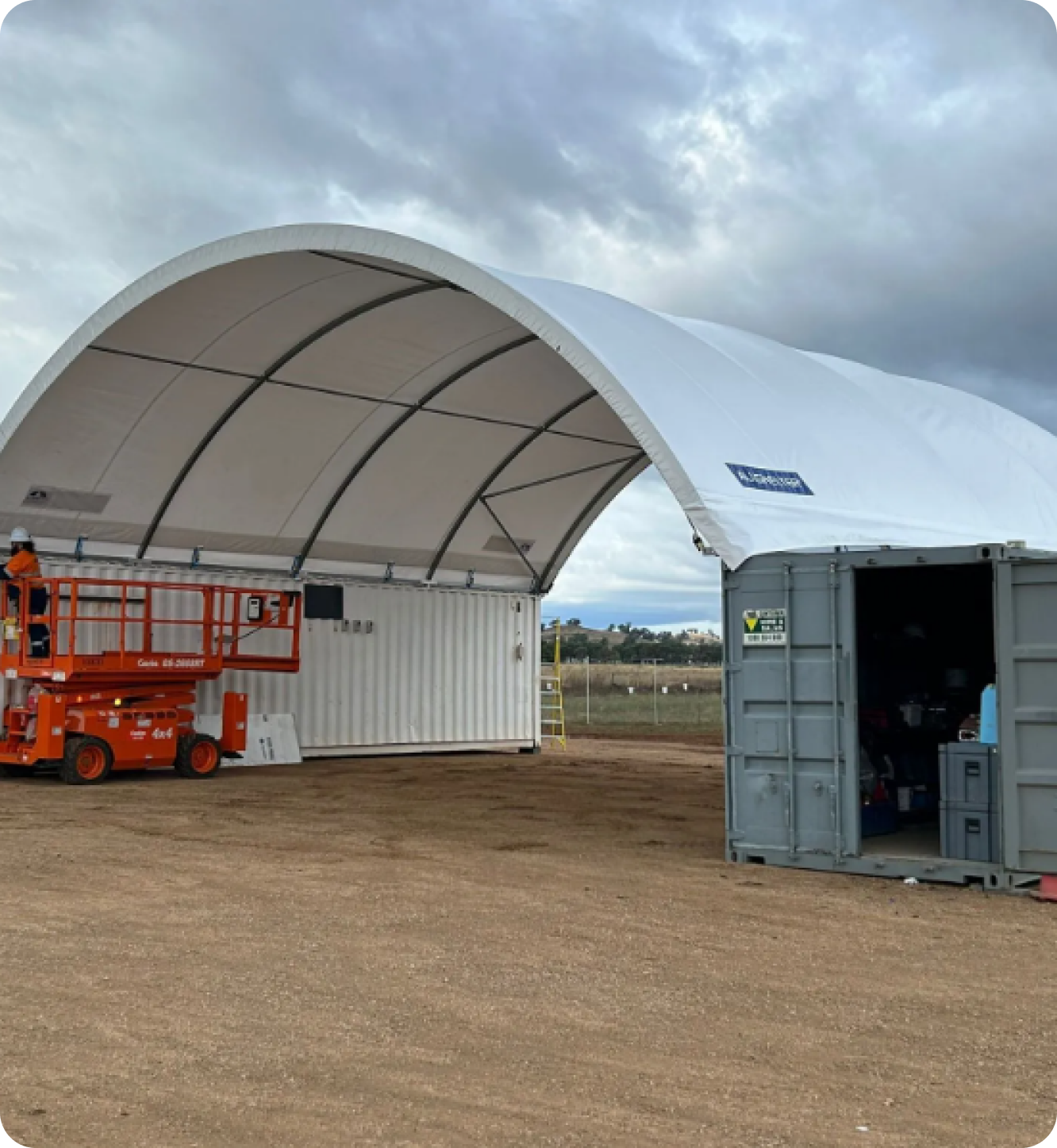 Case Studies
Tranex

Solar: Temporary Shelter Solution for Pre-Assembly Area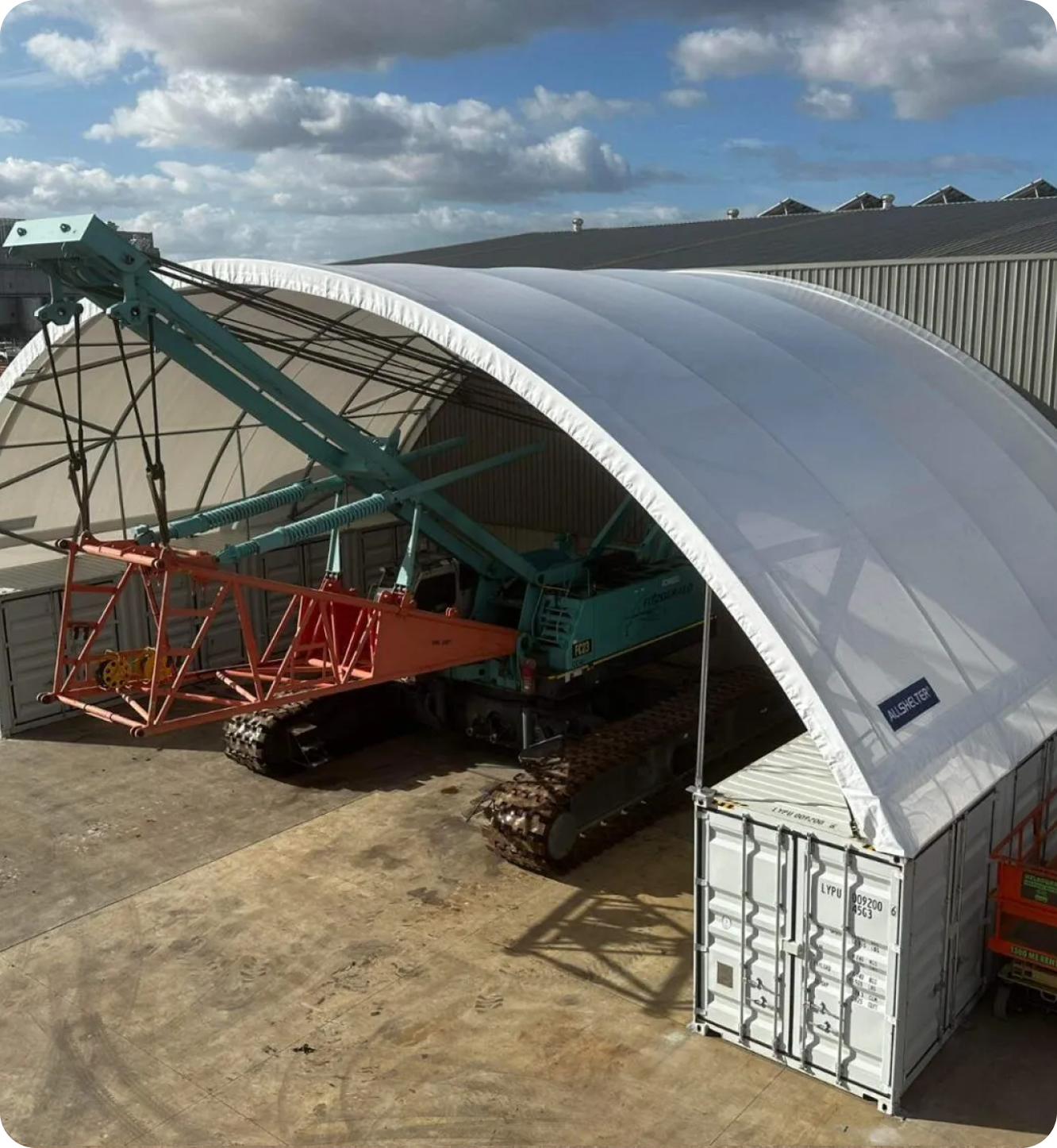 Case Studies
Fitzgerald

Constructions: Fabric Shelter As A Maintenance Workshop For Construction Plant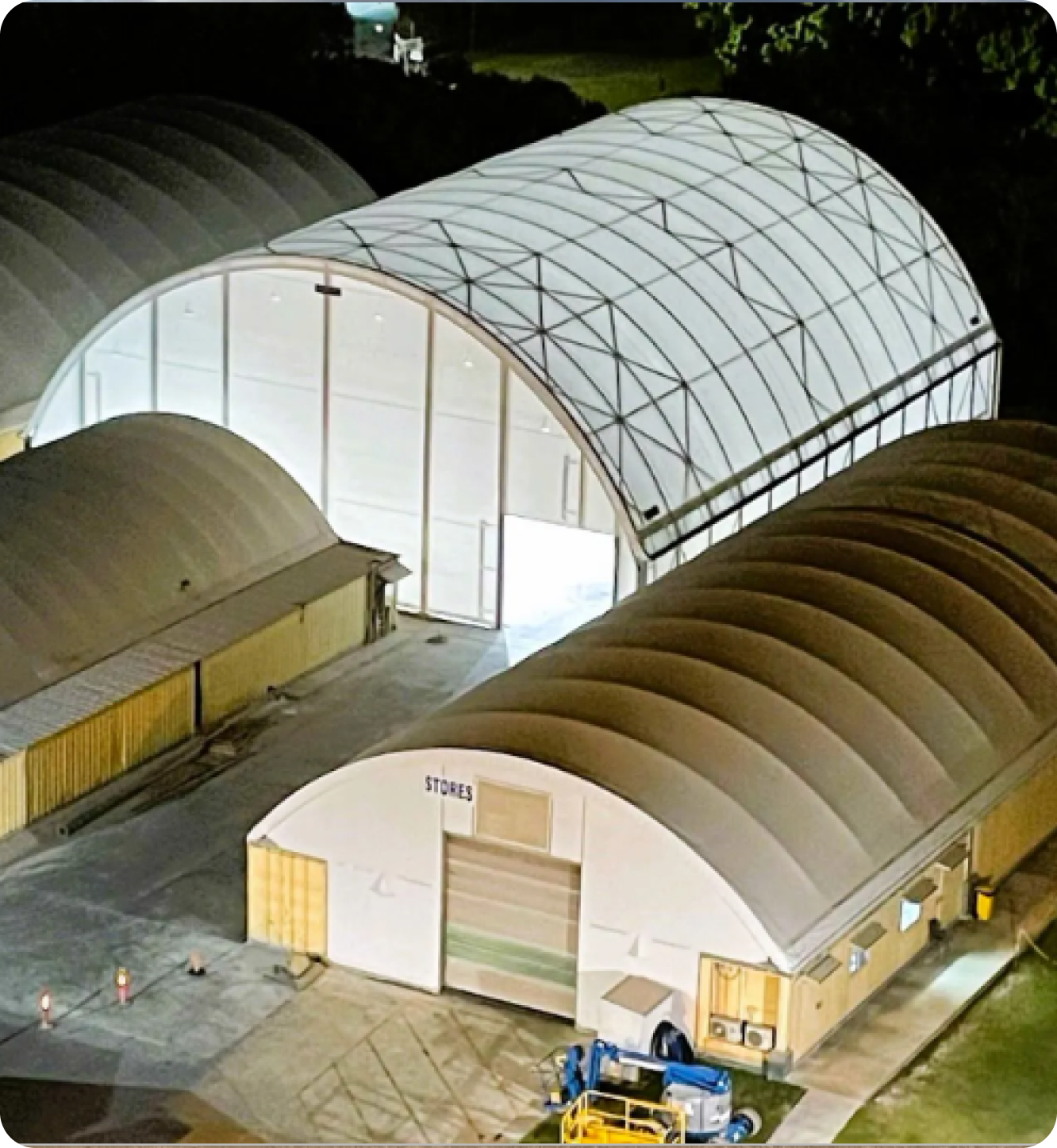 Case Studies
Sunstate

Cement: Keeping Bulk Materials Dry
Get In Touch With Our Team About Industrial Dome Shelters
If you have questions, give us a call on 1800 908 888